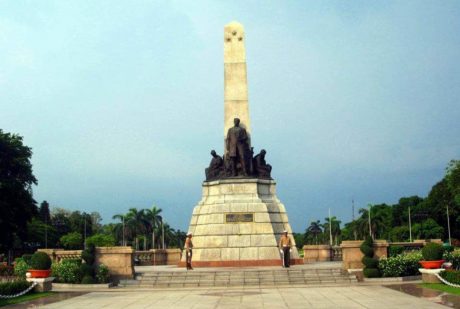 Something one could reasonably expect of yet another "grand rally" organised by the Yellowtards at the Luneta is an answer to this long-posed question:
What next after the rally?
As the late comedy great Dolphy said about running for office in an election, "Madali lang tumakbo, paano kung manalo?"
Indeed, it is easy to "hit the streets" to "protest" whatever. But it is harder to envision how one would use a victory wisely. This was proven way back in 1986 when the mother of all rallies, that year's EDSA "Revolution", ousted then President Ferdinand Marcos. Filipinos are now acutely aware of what happened next after all that.
Essentially, what happened next after that "revolution" was nothing. Nothing changed.
If even such a big "revolution" could not change Philippine society and its politics at a fundamental level, what more a rally that is clearly composed of an even smaller subset of the poltical landscape, the Yellowtard-led clique of "activists" who fancy themselves as this era's "Opposition"?
The key to a successful poltical coup is not in preaching to a choir of rabid supporters. Success lies in converting the unconvinced. To do that you need a clear path forward underpinned by a lucid vision.
Unfortunately the current Philippine Opposition proposes neither vision nor roadmap. It merely proposes to continue to imprison Filipino minds in an irrelevant historical blip and define their nationhood on that rather than on an otherwise promising future.
It's time Filipinos seek real change — by embracing a narrative focused on the future and ditch a long dysfunctional tradition of fixation in the past.
benign0 is the Webmaster of GetRealPhilippines.com.