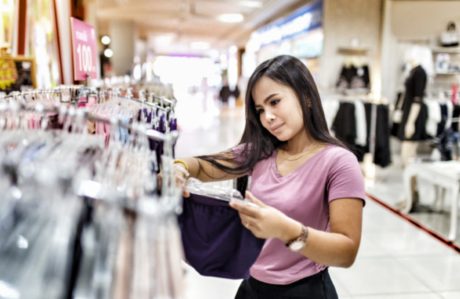 Much has been said about the poor being unable to escape the simple poverty equation I proposed earlier — that to escape poverty, one merely needs to spend less and make more money. For most Filipinos, the challenge is keeping ahead of inflation. For poor people whose spending is almost entirely confined to just the basics — food, shelter, and energy — there is not much room to spend less. And because they lack a surplus of cash, there is also not much room to seize and invest in opportunities to make more money.
This is where the rich and upper middle class — people who have some discretionary spending power to spare — come into the whole solution-to-inflation debate. This demographic spend on life's non-essentials. They drive gas-guzzlers, watch movies, dine out regularly, buy expensive clothes, travel for leisure, sip 200-peso designer coffee, and generally keep demand for non-essential goods and services high and, as such, keep afloat prices for these goods and services and those of the material input into the production and delivery of these.
Whilst poor people buy in small amounts on a paycheck-to-paycheck basis and maintain threadbare just-in-time inventories, rich and middle class people buy in bulk and consume vastly more than they really need. They have pantries and fridges stocked with more than a week's worth of supplies and often have a higher rate of wastage. Add this all up and we will find that the rich and the middle class are in a powerful position to influence inflation rates.
The key economic concept at work here is demand. The discretionary expenditure of the rich and upper middle class represents demand that they could, if they really wanted to, forego. If a large enough number of rich and upper middle class people do this, they could potentially exert downward pressure on prices. Eat less rice and prices of rice go down. Drive less and consume less fuel and they can bring fuel retailers to their knees. Turn off their air-conditioners and the grid will be awash with excess capacity. Buy less $200 sneakers, and less foreign currency will be horded by retail barons to pay for container-loads of products that are irrelevant to the poor.
See, amongst all the chi-chi virtue signalling, Jesuit-educated village-raised millennial Social Justice Warriors (SJW) and the middle-aged titas who retweet them, very few are likely to understand enough about economics to work out that the solution to inflation is literally at their iPad-calloused fingertips. All they need to do is spend less and those "profiteers" they like to demonise will be forced to lower prices to stimulate sales and consumption.
The solutions don't lie in more rallies, more "activism" and more social media noise. It lies in focusing on stuff one has direct influence over. For those with a lot of money to spend on the wares hawked by those manicured "influencers" who infest social media, the best contribution to the so-called "cause" of helping the poor cope with inflation is simply to stop being victims of clever marketing and stop spending on idiotic stuff. It's that simple, really.
benign0 is the Webmaster of GetRealPhilippines.com.