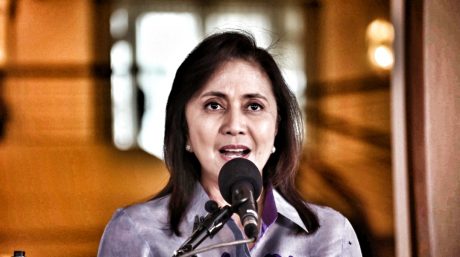 We can start to answer this question by first understanding what it would take to unite and strengthen the Opposition. At the moment, the Philippine Opposition is virtually non-existent. It lacks a leader, a vision, and an election-winning strategy. Without the latter, a vision is practically useless, because you need to be in power to execute a vision and, in a democracy, it is only through winning an election that one can legally acquire power.
This means that assuming leadership of the Opposition is the easy part — because one can simply be proclaimed "leader" by consensus amongst the shrillest key personalities in the opposition. In this regard, Robredo has a good shot "achieving" that at least. And, as far as news reports go, Robredo has made a lot of these Opposition personalities ecstatic simply by announcing that she is willing to be opposition leader.
"Ngayon, merong initiatives na 'yung iba't ibang grupong gumagalaw, magyu-unite. At hiningi ng mga grupong iyon if I can lead," she said. "Ang sabi ko, oo, pero kailangang pag-usapan 'yung terms."
[Today there are various groups with initiatives that are moving to unite. They have asked me to lead and I said yes but there will need to have discussion around the terms.]
The term "unite" here, it seems, has nothing to do with sharing any kind of common vision for the Philippines or even any sort of legislative agenda. Rather, the agenda of "uniting" in this instance more likely has to do with consolidating an effort to win an election. In short, what is being formed here is some sort of coalition. Given that this is the Philippine context, a better term for this would be an election winning machine.
As such, a willingness to unite under the leadership of Robredo is hinged on Robredo's ability to win over votes for the candidates of these disparate groups. Presumably the common goal is eventual removal of incumbent Philippine President Rodrigo Duterte from office. In that, it can be said, this possible coalition could indeed have a shared goal. But if successful at achieving that goal, what next?
Right there is enough reason to believe that Robredo will not be actually leading the Opposition in any real sense — because her remit as "leader" will likely not go as far as leading the "What's Next?" part of that journey. It also shows that no real vision underpins such a coalition that Robredo seeks to "lead".
It is, of course, too much to expect of most Filipino politicians, for that matter, to have a vision in mind when running for office. Robredo has, so far, not exhibited any aptitude for strategic visioning that rivals even the most brain-dead amongst today's crop of politicos. Very likely, she will be using the same messaging spun around the same obsolete narrative that lost the Liberal Party (a.k.a. the Yellowtards) the election back in 2016. So much for doing something differently. Yet the Opposition expect different results. Good luck achieving any sorts of results under the leadership of "vice president" Leni Robredo.
benign0 is the Webmaster of GetRealPhilippines.com.