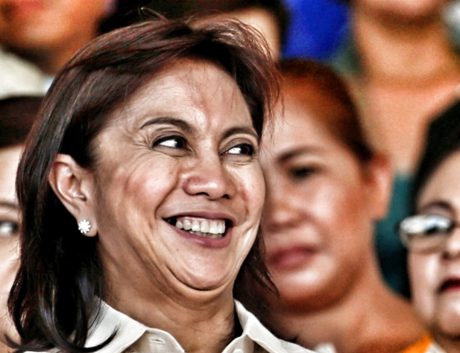 Members of the Philippine Opposition are coming to the defense of their "hero" and presumptive "vice president" Leni Robredo following a column by writer Bobi Tiglao published on the Manila Times today. According to Tiglao, Robredo has so far failed to confirm or deny whether she is having an affair with House representative of Quezon City's third district, Jorge ("Bolet") Banal who is married. Both Banal and Robredo have, according to Tiglao so far refused to comment or give a straightforward answer to reporters' requests for comment.
In media convention, or simply out of sheer rationality, a refusal to confirm or deny a report is interpreted as a confirmation, unless it is preposterously baseless, or is predicated on a falsehood.
The main argument of Robredo's supporters is that this is none of the Filipino public's business. However, as Tiglao points out, this is an issue of national consequence considering that Banal "would arguably be—if President Duterte were to step down before his term expired in 2022— the most powerful man in the country, as he would be the last person Robredo would talk to at the end of each day."
SUPPORT INDEPENDENT SOCIAL COMMENTARY!
Subscribe to our Substack community GRP Insider to receive by email our in-depth free weekly newsletter. Opt into a paid subscription and you'll get premium insider briefs and insights from us daily.
Subscribe to our Substack newsletter, GRP Insider!
Learn more
More importantly, Robredo routinely exhibits her devoutness to her Catholic faith in public displays of piety much of which is conveniently staged in front of reporters' cameras. But the most pious of the Roman Catholic faithful frowns upon liberal expression of one's sexuality and engaging in sexual acts outside of marriage. As such, given the public persona Robredo cultivates for her and her party's poltical ends, her alleged relationship with Banal, an illicit one within the frame of the Catholic faith if it has been consumated, is a matter of consequence to her constituents.
When one openly exhibits religiosity, the increased scrutiny into one's private life is par for the course. This is the reason sex scandals involving religious leaders and the pious are such lucrative fodder for the media — because people just love stories about the pious and the judgmental falling from grace.
The question Robredo therefore needs to answer if she insists on not "humouring" the matter of her alleged affair with Banal is why. Why is it important that she keep her relationship (or lack of relationship) with Banal a secret? Is it because Robredo is afraid of being judged? Does her value as a politician and public servant rest entirely on her ascendancy as a devout Catholic? What does this say about her regard for ordinary Filipinos who are also in a similar situation? Does she presume to judge people who may be in such a situation?
As the presumptive second most powerful Filipino, it is telling the way Robredo shrinks from the responsibility of being forthright to her constituents about her personal life. As a public official and personality, Robredo should recognise that with that role comes responsibility of ensuring the consistency the public expects of a leader. In Australia, a scandal involving the extramarital affairs of former Deputy Prime Minister Barnaby Joyce sparked a similar debate on how much the media should be reporting about the personal lives of public figures. The principles at stake at the centre of this debate are no different…
In politics, convention has long been that there needs to be a public interest, such as a misuse of public money involved, for an affair to be deemed newsworthy.

Or when there is a rank hypocrisy that begs to be exposed. An MP who moralises about the sanctity of marriage and family values, while philandering on the side, is a ripe target.
Clearly, Leni Robredo fits the mold of the latter. She needs to face the confronting question once and for all. Indeed, though her most vocal supporters prefer that she dismisses these speculations, it is quite likely that much of the interest around this aspect of her personal life comes from within her community of supporters. After all, it is her supporters who are the biggest stakeholders in how consistent Robredo's practices are to what she preaches.
benign0 is the Webmaster of GetRealPhilippines.com.