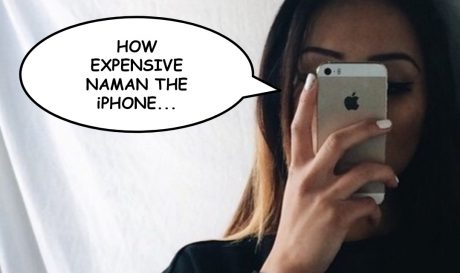 A depreciating peso wouldn't really be an issue if Filipinos are able to produce what they consume and sell what they don't consume to an export market. The trouble is, the Philippines is not a producer of valuable enough stuff and prefer, instead, the lazy option of "producing" and selling low-value raw stuff. I enclosed the term "producing" in quotes in the latter sentence because chopping down trees or digging up minerals then exporting these after applying a wee bit of semi-processing isn't really producing in the real modern sense.
It is also not surprising that the noisiest shrillest voices raising a stink about the depreciating peso come from the usual hipster "influencers" who rely on imported stuff to keep up their hipster personas on social media. The Philippines imports most of its fuel after all and an increase in the peso cost of jet fuel, of course, puts a damper on their selfie-by-the-piazza plans. To be fair, fuel is an important imported resource, specially in an islands nation like the Philippines where transport and logistics are a day-to-day challenge. So everything goes up when the peso goes down.
You wonder, though, about these "activist" hipsters who shed tears over travel plans they've had to cancel or new iPhones they've had to forego because of higher peso prices. Are they really turning the weak peso into an "activist" cause that is relevant to all Filipinos? Perhaps they should consider that a weak peso is a boon to the armies of overseas foreign workers (OFWs) on whom tens of millions of Filipinos rely on for their daily celphone load. A weak peso also attracts foreign tourists and balikbayans. Wouldn't real "activists" welcome the prospect of people coming to spend their money in the Philippines rather than sympathise with the "plight" of hipsters looking to take overseas frolics to spend their money outside their country?
At best, the exchange rate shouldn't be made out to be such a big deal by Filipinos. The exchange rate just simply is what it is — a reflection of what the market thinks the Philippine peso is worth relative to other currencies. The only reason that Filipinos (or at least the hippest amongst them) give a shrill hoot about the exchange rate is because the Philippine economy is "globalised" in all the wrong ways. It is hooked to the global economy via a one-way street with imports flooding the domestic markets unfettered and consumption propped up by OFW remittances, rentseeking, and extractive industries soaking all that up.
As to the small matter of actually producing stuff of consequence to people with lots of money to spend and invest, well, that's never really been a strong point of Philippine industry. Indigenous products that sell at a premium — high technology, luxury brands, and capital equipment among others — are virtual non-existent outputs of Philippine industry. Beyond labour-added-value products, Philippine industry has never really taken off. Thus, the Philippines continues to rely on the physical toil of its enormous wage-crushing population for much of its economic output.
In short, whining about the "depreciating peso" is a lazy activist "cause". It does not take into account the bigger picture and the deeper vacuousness of the capital base of the Philippine economy. In reality, the foreign exchange rate wouldn't matter as much if the Philippine economy was a truly smart and truly resilient one and not one that has all its eggs in two primitive baskets — OFW remittances and consumption. It's time Filipinos focus on what really matters to the rest of the world — their economic value.
benign0 is the Webmaster of GetRealPhilippines.com.