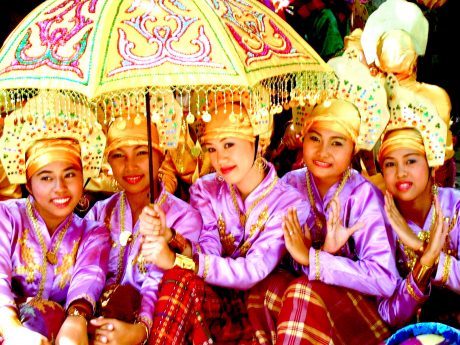 The trouble with the "debate" over this most recent initiative to change the Philippine Constitution is that most of the more popular arguments being given air time have to do with obsolete 1980s-era thinking rather than on a future outlook for the Filipino nation. Christian Monsod, one of the framers of the current Constitution enacted in 1987 following the 1986 "people power revolution" encapsulates this thinking in a recent statement he made while addressing a Senate hearing on Charter Change…
Monsod said the Constitution was created primarily to ensure that the horrors of the past, especially the dictatorship of Ferdinand Marcos, would never happen again.
But the arguments for Charter Change seem to be primarily focused on economic opportunity for the Philippines' hinterlands. For decades, politics and issues supposedly of national consequence were driven mainly by what was being discussed in the Philippine capital, now regarded somewhat derisively as "Imperial Manila". Those discussions, as it turned out, did not necessarily reflect the sentiments and priorities of the broader population of Filipinos — specially those living in the farthest frontiers of the country, particularly in the oft-neglected southernmost island of Mindanao. Indeed, the astounding victory of current Philippine president Rodrigo Duterte in the 2016 elections is seen by many as being partly driven by long-festering disillusionment with how many major decisions are made from Manila and from Manilenos' perspectives primarily.
SUPPORT INDEPENDENT SOCIAL COMMENTARY!
Subscribe to our Substack community GRP Insider where you can opt to receive by email our more comprehensive and in-depth free weekly newsletter GRP Mail. Consider also supporting our efforts to remain an independent channel for social commentary and insight by sponsoring us through a small donation or a monthly paid subscription.
Subscribe to our Substack newsletter, GRP Insider!
Learn more
Federalism is seen to be the way forward — a system that could provide the means to dismantle the imperialist hold Manila enjoys over national politics and revert power to chart destinies and futures to leaders who are local to and more relevant to ordinary Filipinos across the archipelago. Indeed, federalism could also be the more encompassing national response to the unreasonable demands of Islamic separatists in Mindanao, many of whom had resorted to terrorism and banditry to air their grievances and further their causes. Acceding to a demand for autonomy should be made in the context of similarly valid claims on the table (but not as violently pushed) by other cultural and political groups within the Philippines. At the moment, negotiations with Islamic separatists are mainly within the context of the threat of continued war and violence which is wrong in principle at so many levels.
Critics of the case for federalism have cited its potential for divisiveness, dynasty politics and warlordism, and "uneven development among states" (perhaps as a result of the two earlier risks). But, really, that is the whole point of decentralised power that federalism will enable. Power made more local will entail more local accountability. Local states will now be responsible for their own futures and fortunes and will be left to compete with and work with other states to bring about good outcomes for as many Filipinos as possible. The outcomes (whether spelling success or failure) will merely highlight which state, and which cultural groups within the federal republic, have the character to succeed. In short, a federal republic will provide an environment where it becomes evident who the men and the mere boys are within the Philippine nation.
We see now that a change in the Constitution is no longer framed by the old pathological fear that the old Yellowtard guard had used to prop up their political brand over the last several decades since 1986. The real debate should be around what is good for the future prospects of the Filipino people. We should not let a scarred knee from a fall while learning how to ride a bicycle keep us from continuing to learn to ride a bicycle. Filipinos, as a people, should learn to be more prospective and less retrospective in that regard.
benign0 is the Webmaster of GetRealPhilippines.com.