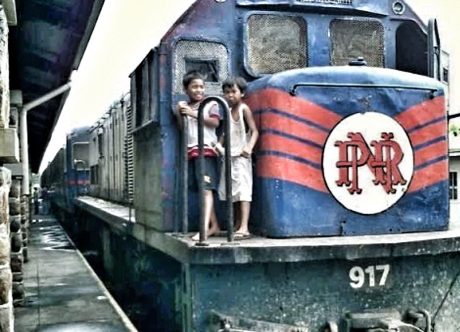 If America has Iron Man, the Philippines has a Concrete Superhero. "Audacious and overly ambitious" would be the common Pinoy's reaction if the idea was floated decades ago. Filipinos today coming up with an idea to link the major Visayan islands would be likened to Americans dreaming of landing a man with their flag on the moon half a century ago… "Is that even possible?"
But thank goodness a new breeze of fresh air has arrived in the form of fresh blood: Mark Villar, the son of business-magnate-turned-politician Manny Villar. He is our driven, dynamic and ambitious DPWH Secretary. Though he's not as celebrated by mainstream media as Rappler's noisy Maria Ressa and Pia Ranada, a lot of ordinary people like his style (action rather than words) as he just quietly works in the background putting out his best to ensure gargantuan projects get done in time simply because Filipinos deserve better.
Some may say calling the young Villar an infrastructure superhero would be an overstatement. But getting an accurate appreciation of the scale of these bridge projects will probably get a nod from those too accustomed to seeing the world through Cory and PNoy's vision-devoid yellow lenses.
We've heard of the plans for railways by the Duterte administration for Luzon and Mindanao, but what's in it for the Visayans? Below is a quick summary of what's cooking in the Visayan pot. Enjoy the trip guys…
These bridges link the Major Visayan Islands: Boracay-Panay-Guimaras-Negros-Cebu-Bohol. Effectively connecting tourist-favorite beach Boracay to fellow top-tourist-island Bohol, we can probably market it across the world as the Bo-Bo Bridge Belt (BBBB); don't worry, tourists don't know what bobo means anyway. In total length, how many San Juanico bridges is that? Try doing the math (clue below).
I've once passed through the San Juanico Bridge (completed in 1973 under the late F. Marcos) connecting major islands Samar and Leyte, and it was a grand experience. The postcard-worthy bridge had been our pride all these years – our equivalent of the famous Golden Gate Bridge in San Francisco. San Juanico is a major feat of engineering by Pinoy standards.
I have also taken the 1-hour Ferry-boat ride from Cebu to Bohol. At that time, I felt it would just be too much to wish that a bridge be built to connect that distance.
But perspectives have changed since Duterte came to power. Things that we thought were impossible or too daunting to even think or imagine suddenly began unfolding before our very eyes. What's funny is that these ambitious projects are actually going to be completed sooner than many people think. Many are even wondering why we suddenly have so much money to spend!!!
With so many infra projects being launched simultaneously, how many jobs for former drug-addicts and NPAs does that translate to? Countries in the Middle East might begin to complain why we can't send as many OFWs as before!
It's time for Filipinos to start highlighting the commendable and good that are happening all around us. Many tuition-free UP students and red-leaning activists only see the apparent "US-Duterte dicatorship" and stage a walkout from classes in defiant protest. But these idealists should try weighing things from a more balanced perspective. Think of it: Wasn't a so-called "dictator" behind San Juanico Bridge, our greatest infra achievement?
Why didn't anyone during the 30 long Yellow years even get beyond making a more ambitious and grander bridge than 2-km San Juanico? It's about time to learn from Mark Villar's work ethic – ambitious but just quietly churning out one mega-project to another without all the boisterous fanfare.
Why not stage a march in the streets or hold a rally IN SUPPORT of those who work hard to deliver? How about shedding off that contagious Crab Mentality and start pushing our hard-working leaders up rather than tearing them down?
We are in an age where Elon Musk (SpaceX) is already testing out Falcon Heavy rockets intended to send humans to Mars. Filipinos have to start shaking off that "that's impossible" mindset and get behind their new leaders who embody that line in the Zaxxun Creed:
Dream Big! Think Big! Press hard towards the goal!
To the vast majority of ordinary Filipinos, Duterte's legacy won't be the "EJKs" or "dictator-sounding rhetorics" but a Massive Transport Overhaul (from subways and bridges to PUV modernization and world-class airports) that Filipinos have been yearning to have – just to make living in PH a bit more bearable. We are truly living in a Golden Age of Infrastructure. His right-hand men in making this BUILD BUILD BUILD campaign possible (Arthur Tugade and Mark Villar) will be well remembered along with him.
For comparative reference:
San Juanico Bridge connecting Samar and Leyte (2.2 km) – the longest sea-spanning bridge in the Philippines since 1973
San Francisco Golden Gate Bridge (2.7km) – most famous suspension bridge in America
Danyang-Kunshan Grand Bridge in China (164.8 km) – longest bridge in the world
Seikan Tunnel: Honshu-Hokkaido railway tunnel in Japan (53.9 km) – longest undersea tunnel in the world
Zealous revolutionary advocate of bringing back common sense for the common good in a land of dysfunctional and delusional zombies.