Do you remember the time when reporters a.k.a journalists came to press conferences after having researching and planning their line of questioning? Do you remember the time when reporters and their editors would take pains to make sure a story is accurate, fair, and balanced?
I am sure there was a time when such practices were, or at least should have been, the norm. But even during my time as a producer for a TV news program some 15 years ago and in later years as a communications consultant, I found that only a few reporters actually came prepared for interviews or asked well thought out questions.
Then there were some reporters who justified coming out with a unbalanced story, refusing to interview the news source to get their side of an issue. When prodded as to why they refused to do so, one of them answered, "Baka sagutin kasi, wala nang storya." (Translation: "He might answer and then there would be no controversy that would make for a good story.")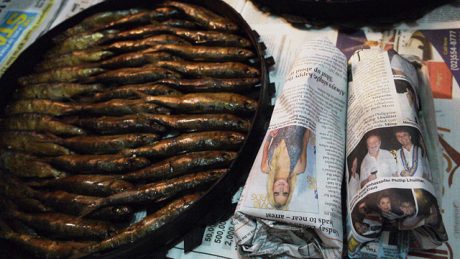 I am not saying that this is the case with Pia Ranada's article "Excessive or not? Martin Andanar's 10 trips abroad", but just from reading the article it seems that she made an entire story out of what should have been the starting point of real research — the sort that doesn't involve using the search bar of a website.
If Ranada's article were to be edited by a more mature journalist (not me, but there are some old reporters I know who can), perhaps it should have started with a better appreciation of Malacanang's guidelines for officials going on foreign trips and then could have moved on to citing specific trips made by officials that did not comply with these guidelines — if the guidelines published this year could be applied retroactively which I guess it can't.
Save for the rambling mish-mash of what seems to be an attempt at the sort of story that would have someone yelling "Stop the presses!", the only thing that comes through loud and clear is: "Malacanang fired Terry Ridon, why not Andanar? Why not Montano?"
If Ranada were a better journalist, maybe she could have found the answers to her own questions.
But in all this, why does it seem Ranada is taking up the cudgels for Ridon?
In any case, I don't know enough about Ridon's case to answer this question for Ranada, but I do have some information coming from Andanar which explains his foreign trips:
Here are the facts left out in Rapplers article about my 10 international trips.

What wasnt written was that 6 of those 10 trips were 2 "personally paid" trips to Australia, a China "sponsored" trip to Suzhuo for Asean-China information event which resulted to a 70m pesos and an additional commitment of 150 million pesos in donation to the Philippine Broadcasting Service, a Making All Voices Count "sponsored" trip to UK for an open government event at Brighton University.

The UAE trip was a stopover trip from the same UK "sponsored" trip. At the UAE I met with distressed Filipinos at the consulate. Paris was also part of the UK "sponsored" travel and it was only a "day trip" to meet with the Filcom who asked for my presence to clarify issues about "responding" to negative press in Europe.

The piece failed to mention my successful facetime with the Foreign and Commonwealth Office head of Communications, who gave important insights of UK's Great Campaign.

USA- PRRD personally gave us (Esperon and I) the go signal to attend the trump inaugural. There were other reasons why I went there too. I talked to NYC media like CBS, NBC, New Yorker, Filcom media and Filcom in the East Coast. I also talked to Filcom Media in the West Coast and the LA Filcom to get the pulse of our kababayans in that side of the US. Those times were very tumultuous times for PRRD as far as US Media was concerned.

Paris 2016 Open government event- FOI in the Philippines was just in its infancy and as the Proponent who initiated EO2 FOI, I was naturally invited together with Sec Ben Diokno and Sen Poe.

Malaysia 2016-The duterte government was just 2 months old and Sec Dureza wanted me to work closely with him since the Peace Process with the Bangsamoro was a cornerstone policy of PRRD. Sec Jess wanted to ensure that there were no stones unturned as far as media coverage was concerned. That prompted my presence. Had Pia only asked in detail.

Hong Kong Apac Literacy Group Event 2017- it was an Event co sponsored by Facebook, thus the invite from FB. It was a perfect time to network with apac publishers given the widespread fake news phenomenon during that time. I also got to network with Wan-Ifra which led to the seminar they gave to our government media staff in Tagaytay last year.

Albeit 2 trips in Australia were personal, I still managed to attend 3 Filcom events and i also met with the Australian department of Foreign affairs and trade (DFAT), special broadcasting service, Australian broadcasting Corporation and China Global Network. The meeting with DFat resulted to the free emergency broadcast seminar Australia will be giving to our government media personnel. They are coming over February.