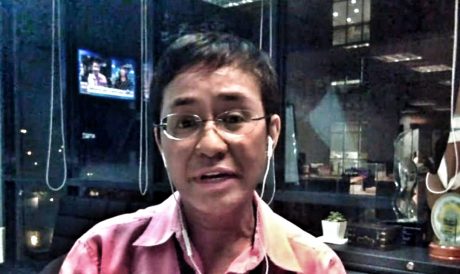 Though difficult to tell for sure, the Opposition led by the Liberal Party (the Yellowtards) gained some measure of success in spinning what was primarily a citation of lapses in corporate compliance on the part of "social news network" Rappler into an issue of "press freedom". Led by its embattled CEO Maria Ressa, the Yellowtards have gone full swing spreading the word that the government of Philippine President Rodrigo Duterte is mounting an "attack on press freedom". The objective of this newest stunt is quite clear (as those of past ones had been) — it is the most recent bid of the Opposition to gather a critical mass of support to prematurely (and extra-constitutionally) remove Duterte from office.
The Yellowtards, after all, are the "people power" mob. They remain addicted to the notion that duly-elected presidents can be easily removed given enough numbers of people massing on Imperial Manila's streets (never mind the streets of all the other Philippine cities). Thus, in the case of this latest Rappler outrage fad, the all-too-familiar emotional screeches of these Opposition "activists" is, yet again, drowning out the sober facts of the matter.
SUPPORT INDEPENDENT SOCIAL COMMENTARY!
Subscribe to our Substack community GRP Insider to receive by email our in-depth free weekly newsletter. Opt into a paid subscription and you'll get premium insider briefs and insights from us daily.
Subscribe to our Substack newsletter, GRP Insider!
Learn more
So let's say, for discussion's sake, Ressa and her Yellowtard cohorts (which has since expanded to include communist "activist" elements) manage to mobilise the numbers, mass enough warm bodies on EDSA and overthrow the Duterte government through the sheer shrillness of their shrieks.
What then?
Will the new "revolutionary" government of Maria Ressa then reinstate, by edict, Rappler's license to operate as a media firm funded with foreign money? Will the ruling of the Securities and Exchange Commission (SEC) simply be voided by this new government? And what of the Yellowtard Constitution upon which rests the whole case of the SEC against Rappler?
See, it is easy to incite indignation, then call for mass action, then mount a civil disobedience (a euphemism for open rebellion) campaign, then do another of those Pinoy-style presidential ousters. But when it comes to answering the question And then what?, it is likely Filipinos will, again, be left with a big monumental shrug from the new powers-that-be. The last time such a "revolution" happened, that shrug lasted 30 years. At least, back in 1986 (and then in 2001) there were, as the thinking went at the time, big issues at stake. In today's case, it is just all about Rappler and its CEO's persecution complex at work on gullible minds.
It is important to consider that the Opposition of today, as it stands, lacks a clear strategic direction. It does not propose an alternative path to the way Duterte is running things. Led by the Yellowtards, an Opposition in power will likely reinstate the same old familiarly dysfunctional status quo for lack of any other alternative. Take this into account in an attempt to answer the question What's Next? in the aftermath of another Yellowtard "revolution" and it will be easy to grasp just how dangerous the moronic notion of an "attack on free speech" posed by the Yellowtards is.
Another people power "revolution" mounted off the back of a silly outrage fad spun around Maria Ressa's incompetence as CEO of Rappler will most certainly, yet again, fail the Filipino people.
Filipinos should see the Yellowtard-led Opposition for what it is — nothing more than an immense vacuous bubble of noise aimed only at grabbing power. It has no agenda for the Filipino people and is fuelled only by a manic desire to secure the lucrative status quo that keeps the traditional oligarchs that bankroll it happy. There is only this and none of that "attack on free speech" that they keep beating their shrill drums about.
benign0 is the Webmaster of GetRealPhilippines.com.