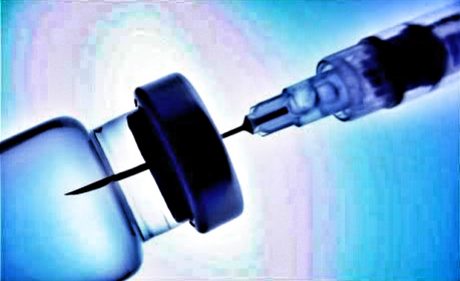 What really first needs to be stopped is all the panicky statements being released about the anti-dengue vaccine Dengvaxia. There was no intent to perpetrate "genocide" even if the circumstances surrounding its procurement and approval for public dispensation in 2016 by the Department of Health (DOH) under then President Benigno Simeon 'BS' Aquino III are a bit suspect.
To put some perspective around the more than 700,000 kids Dengvaxia was administered to (and, supposedly put "at risk" of death), an estimated 3 million Filipino children are engaged in illegal work where they are exposed to health and safety risks as well as emotional and physical abuse from employers. This is due to the continued prevalence of trafficking in underaged domestic and sex workers from the Philippines' rural areas as well as forced labour in plantations and mines.
Whereas the small possibility that the procurement of Dengvaxia — even under the suspicious circumstances surrounding the transaction — was motivated by generally good intentions is not an unreasonable argument, one will be hard-pressed to justify multiple Filipino governments allowing 3 million children to work under deplorable conditions for generations. In short, there was no intent in procuring Dengvaxia that could be any more "evil" or "genocidal" than, say, tolerating exploitation of 3 million kids by illegal employers right under the holy radars of mainstream media and even that of some of the noisier partisan bloggers involved in today's "debate".
People need to get a grip on themselves. According to Health Secretary Francisco Duque III, "no cases of 'severe dengue infection' have been reported yet out of [at] least 700,000 Filipino children who were given the vaccine." Malacanang spokesman Harry Roque, for his part, called on the public "not to spread information that may cause undue alarm".
That said, the real focus should be on how the programme to procure and administer the vaccine, which reportedly cost a "whopping" 3.5 billion pesos was funded. Back in December 2016, Senator Richard Gordon pointed out that procurement of the Dengvaxia vaccine by the DOH was not done using Congress-appropriated funds. Gordon went further to liken the method of funding of the project to the notorious Disbursement Acceleration Program (DAP) of the Aquino government where "budget savings" were used to fast track the funding of "priority" initiatives.
Indeed, there may be cause to question why Aquino would prioritise the Dengvaxia initiative considering there are less-risky and more straightforward solutions to problems that affect far more Filipinos — like those 3 million child labourers, for example. Gordon puts forth the same argument…
Gordon said he was also baffled why the dengue vaccine was given priority when only 250 people died from the disease in a year and over 200,000 people afflicted.

"Should it come first?" Gordon asked.

"There's a much bigger budget for the dengue vaccine, but we still fail in the Millennium Development Goals," he added.

He also said the P3.5 billion spent on the dengue vaccine was the same as the amount spent on the expanded immunization program that covered seven ailments, including pneumonia and cervical cancer.

Although he was not assigning any malice, Gordon said the circumstances surrounding the procurement were suspicious "from top to bottom."
It would take Manila Times columnist Bobi Tiglao to delve into the possibility of "malice" on the part of Aquino.
Aquino had demonstrated extraordinary interest in the health department's purchase of the Dengvaxia vaccine: It was the second time he met with the Sanofi officials.

He found time during the hectic APEC meeting in Beijing, China to meet with Sanofi officials, headed by the firm's senior vice president for Asia Jean-luc Lowinski on Nov 9, 2014. The Sanofi officials were the only businessmen Aquino met with in Beijing. A press release by the Presidential Broadcast Staff reported at that time that Aquino discussed "Sanofi's progress in developing a dengue vaccine for affected towns in the Philippines."
There is enough reason to speculate on the "baffling" urgency applied by the Aquino government towards getting into bed with Sanofi — even to the point of putting hundreds of thousands of Filipino children at risk. This may not be a case of genocide — just plain old garden-variety greed and big-bucks national politics with no attention paid to risk of collateral damage.
The trouble with partisan "activism" over social or mainstream media is that fundamental issues are missed. In this case, 700,000-plus kids put at risk by a possibly greed-motivated rush to procure Dengvaxia cannot be any different to decades of tolerating, say, 3 million kids child labourers. Again, common denominators are at work here. It always comes down to business between Filipinos' politicians and oligarchs and corporate executives eager to make a sale. No need for shrill panic as there is nothing new to see here.
benign0 is the Webmaster of GetRealPhilippines.com.