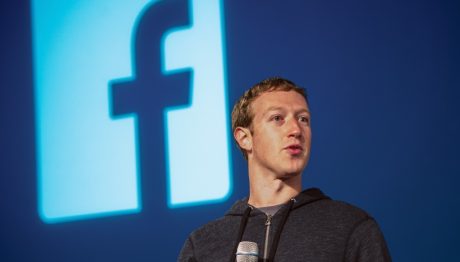 Mark Zuckerberg's Facebook platform gave Filipinos what Noynoy's Liberal Party administration failed to deliver: Freedom of Information.
Facebook broke the chains that held Filipinos captive for decades – bound to the deception and mass propaganda of the Liberal Party and their Yellowtard media machinery, which relentlessly spewed out toxic praises to the fake hero and sham saint who continue to beam through our yellow P500 bills with those "haha, nakauto na naman tayo" smirking faces.
If not for Facebook, Filipinos would still be wallowing in incompetent governance filled with the likes of Jun Abaya (MRT debacle), Mar Roxas (Yolanda mess) and Noynoy Aquino (SAF44 massacre and DAP/PDAF graft).
Mark my words, life and business are going to ZUCK big time like a Titanic-piercing iceberg for these Yellow media con artists. Filipino dependence on big media's addictive dope will continue to wear out. Even as the battle over fake news rages, Filipinos are now increasingly adept at discerning and filtering out truth from the fake. They can now easily see through the hypocrisy of epal politicians who use public funds or photo-ops to shore up their popularity by filling our eyes and thoughts on every turn with their names and faces.
Gone are the days when Filipinos simply had no recourse but to watch and follow Kris Aquino's (LP showbiz tentacle) every move and drama on the news simply because she was of Yellow royalty. Gone are the merry times of oligarchy- and Yellow-paid news editors filtering what people should be thinking and talking about. They can no longer set the trending topic or agenda, when the lowliest of Pinoys now have a platform to be as influential as them.
Filipinos should celebrate Zuckerberg's wonderful gift to mankind, which opened the eyes of the country from the fake mind-conditioning machinery of Ressa's Rappler which purports to be "God's gift to Journalism". Inquirer and ABS-CBN must be scrambling to pull out a rabbit from their obsolete hats, but unfortunately (yet fortunately!) their Yellow-partying days are numbered.
Nokia didn't survive Steve Jobs, as much as brick-and-mortar DVD rental shops didn't survive Hulu and Netflix. These days, platform makers rule! Uber, Amazon, AirBnB, and Twitter will continue to eat up market share from traditional players with no regard for salary cuts and layoffs on the other side of their fence.
Facebook opened the way for Filipinos to get the LP-anti-thesis Iron-Fisted Visionary (IFV) leader they truly wanted. The nation could at least express gratitude to Mark Zuckerberg by granting him the honor of being a Philippine hero.
If the Liberals complain about granting such an honor to a non-citizen, then let's offer him Filipino dual citizenship status as well. What a great way of opening the door for him to invest more in the country without that 60/40 ownership rule restricting the FDI he could potentially pour in.
Okay, it's about time to get back to swiping and running through your Facebook feeds again – the Philippine national pastime. As the year winds down to an end, let's keep in mind what we learned from the LPs – to NEVER FORGET…
Ninoy is NOT a hero: Let's rename NAIA back to "Manila International Airport"
(138K shares on Facebook)
The Aquinos are traitors: Time to remove their faces from the 500 peso bill
(16K shares on Facebook)
Overseas Election Results Prove that Bongbong Marcos was Cheated Massively
(63K shares on Facebook)
Zealous revolutionary advocate of bringing back common sense for the common good in a land of dysfunctional and delusional zombies.