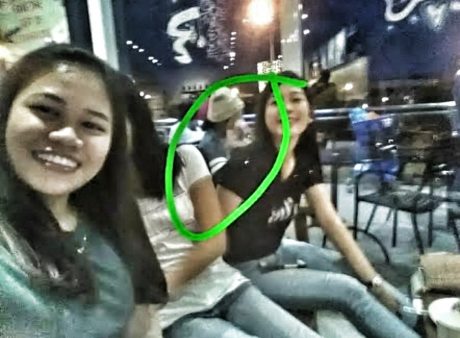 Following days of vigorous discussion around the much-publicised disappearance and "rescue" of Ica Policarpio, a statement was released yesterday by her family through a Facebook post by her sister, Bea Policarpio. This was after the large number of Netizens who had responded to an appeal issued by Bea to assist in the location of her sister were left divided over whether or not the circumstances surrounding the case — from the "disappearance" through to the remarkably speedy resolution — should have been disclosed to the public. This case was special by all measures as it attracted a huge amount of public attention — far more than most of the numerous Missing Persons cases that cross the desks of the Philippines' law enforcement agencies.
The Policarpios' statement is quite detailed and included thank-yous addressed to "courageous" people and "heroes" in both the body of ordinary concerned Netizens and personnel of law enforcement agencies that assisted in the search for Ica. The statement and the context of this interesting case that surrounds it reveals interesting things about Philippine society.
SUPPORT INDEPENDENT SOCIAL COMMENTARY!
Subscribe to our Substack community GRP Insider to receive by email our in-depth free weekly newsletter. Opt into a paid subscription and you'll get premium insider briefs and insights from us daily.
Subscribe to our Substack newsletter, GRP Insider!
Learn more
Firstly, there is the issue of the mental state of Ica Policarpio. It is interesting to note that in the Statement, Ica "disappeared from home last Thursday night, December 21, out of deep emotional distress". However, in the article 17-year-old girl goes missing in Muntinlupa, one of the first reports on the incident published by Rappler authored by "reporter" Rambo Talabong, Ica was "last seen in a coffee shop at Lakefront Sucat." The Inquirer, for its part, provided a more helpful report…
"We don't know if it's voluntary or involuntary [disappearance]. But we hope to find her soon. We're getting really worried as the hours progress," Ica's father lawyer Rufino Policarpio III told Inquirer.

The older Policarpio said Ica has yet to contact any of her relatives and friends. She also left her phone and two laptops in the coffee shop.
What divides the public today is mainly the role privilege played in this drama. The Policarpios are evidently an affluent family and Ica is a student at Woodrose, an extremely exclusive school in the southern suburbs of Metro Manila. Indeed, Talabong, in his Rappler "report" revealed the amount of state resources immediately mobilised for the search and the priority it enjoyed as evident in how a top official personally oversaw the task force…
To speed up the search, the Philippine National Police (PNP) has formed a special investigation team led by Muntinlupa City Director Senior Superintendent Dante Novicio.

They are supported by the District Investigation Unit, District Intel Unit, Southern Metro Manila Criminal Investigation and Detection Group, Parañaque Intel and Investigation Section.
Indeed, in their statement itself, the Policarpios revealed full details of the remarkable amount of police and National Bureau of Investigation (NBI) resources that had been sucked into the effort. The statement described the participation of "numerous" officials across many municipalities who "risked their lives" in the search. No less than Philippine National Police (PNP) Chief Gen. Ronald "Bato" dela Rosa himself was thanked for his role as leader of the PNP.
In short, what Netizens found most interesting here was the disproportionate attention and, more importantly, state resources this incident attracted. It could be the emergent result of both the current political context within which this incident transpired which makes social media a tinderbox waiting for the next spark of public outrage or panic to trigger explosive spectacles such as this as well as the need for the police to score public relations points thanks to the relentless bad press it's been copping of late that makes them prone to overcompensate, specially where high-profile individuals are involved.
Perhaps the way media has been portraying the Philippines as a "dangerous country" contributed to an environment that breeds irrational fear which, in turn, results in a predisposition to public overreaction or overcompensation for perceived gaps in social justice. Certainly articles like Al Jazeera's The Philippines: when the police kill children which is nothing more than a litany of anecdotal reports and quotes selectively taken from alleged victims of "extrajudicial killings" don't help.
At the core of the matter is the selective manner with which state resources are deployed to respond to such incidents. According to one report, an estimated "35,000 people are reported missing each year in the Philippines." Considering this large number, it is not surprising that the Policarpios describe the efforts of the police and NBI as "heroic". After all, to marshall the astounding amount of resources given this huge backlog is commendable — from the Policarpio family's perspective, that is.
To be fair, included in the Policarpios' statement was this nugget of insight on the character of the society that served as a backdrop to this affair…
If there's anything positive that we hope can result from this experience, it is to raise awareness about the stigma of mental health and the growing culture of hate which unfortunately exists in our country's cyberspace, and collective mind space. If anything, this hate culture is a desperate call for help. Let us answer this call with nothing but love, as difficult as this may be.
Indeed, it remains a fortunate outcome that one individual was lost and is now found. Perhaps, as Bea may have inadvertently hinted above, Ica Policarpio mirrors the plight of an entire society that remains lost and has yet to be found. The resources that need to be deployed to find it may not be as easy to marshal as the police and NBI personnel that searched for Ica, as it will require a profound change in thinking and attitude deep within the Filipino's cultural psyche to even just begin the journey of true reform in Philippine society.
benign0 is the Webmaster of GetRealPhilippines.com.