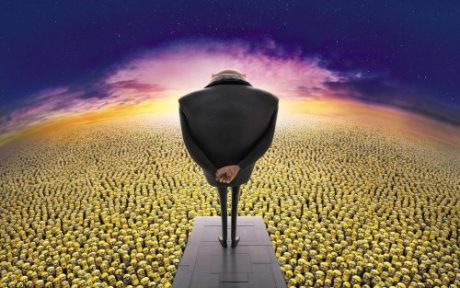 Filipinos like participating in numbers games. We're not just talking about gambling, basketball, etc. The democracy that Filipinos are proud of, and like to participate in, is essentially a numbers game. Whoever has the most numbers wins.
Numbers have become almost sort of a credential here in the Philippines. Of course, there is something reassuring about having them on your side, hence the cliché "strength in numbers". The culture of Filipinos promotes this strength in numbers; one can readily see that in aspects like pakikisama (going with the flow), and the Filipinos' clannish tendency.
SUPPORT INDEPENDENT SOCIAL COMMENTARY!
Subscribe to our Substack community GRP Insider to receive by email our in-depth free weekly newsletter. Opt into a paid subscription and you'll get premium insider briefs and insights from us daily.
Subscribe to our Substack newsletter, GRP Insider!
Learn more
Unsurprisingly, popularity is also considered a premium here in the Philippines. Filipinos are notorious bandwagon riders. There is tremendous pressure on them to conform to what the rest of the population thinks. Filipinos, in order to get ahead in their society, have little choice but to define themselves by the company they keep, and by the size of their network.
What is the best way to measure popularity? You guessed it, numbers. Whoever has the most numbers is the most popular. The thing with popularity, however, is that it's fickle; one day you have it, suddenly you don't. You're only as good as your last soundbite, or scandal.
Thus, we come to a few common misconceptions about popularity that seemingly still have a strong hold on Filipinos:
1) Popularity is a reliable indicator of validity
There is a tendency to think that, when more and more people agree with you, then you're necessarily right. Unfortunately, validation of one's views does not necessarily indicate the correctness of it. Things have happened, like the most unqualified president being elected among a batch of otherwise accomplished candidates, that attest to this. One can also cite the example of people reluctant to question the degree of harmfulness in a certain way of thinking, simply because they think the risks associated with going against the grain are not worth it.
2) Popularity provides a license for impunity
I've personally seen it; some people who let their popularity get to their head. They thought that they can shrug off any law-breaking that they make, or any threats to their life, simply because there is a clamor from people "backing them up". What happened? Their actions ended up hurting themselves and others.
The truth is, it's easy for people to say they agree with you, and much easier for them to appear to be on your side, in good times. But when shit hits the fan, most everybody will save their asses first. Some will deny that they supported you. Popularity is convenient – until survival becomes the priority.
3) Numbers are the be-all and end-all
Greed and more "market share" are good, or so conventional thinking goes. But getting people to buy into something more or less involves tugging at some emotional trigger within them. Logic and critical thinking are known to take a back seat in these kinds of situations. If the objective is to enlighten everyone, then everyone benefits. If, however, the objective is to have more than anyone else, then it becomes a zero-sum game. To win, someone else has to lose.
A wise man once said, "if too many people are agreeing with you, then perhaps it's time to step back and ask why." Once again, at the heart is the issue called personal accountability; far too many people are willing to discard it, simply because it's more convenient.
I will always remember a quote from a TV program that I once watched before. It was a motto of an Austrian restaurateur:
"Wer mit der Herde geht, kann nur den Ärschen folgen."
In English, those who run with the flock, can only follow ass.
А вы, друзья, как ни садитесь, все в музыканты не годитесь. – But you, my friends, however you sit, not all as musicians fit.