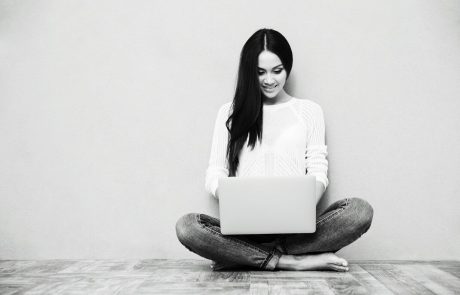 Another non-surprise today. Cocoy Dayao, the man seemingly at the centre of a vast network of anti-government websites and blogs was a no-show at today's Senate inquiry into "fake news". Instead of Dayao, it was Malacanang bloggers RJ "Thinking Pinoy" Nieto and Assistant Secretary for Communications Mocha Uson who had to stand under the harsh light of the senators' wrath.
The trouble with the Malacanang troops is that they didn't keep their noses clean enough to evade the potshots of the media-hungry senators they faced today. The house of cards that was effectively taken apart in the Senate today was the rickety edifice of ambiguity both Nieto and Uson had built to justify being both government officials and "bloggers" and their insistence that they could continue to wear the latter hat and remain entitled to the right to speak their minds on that platform the way ordinary private citizens are allowed to do.
SUPPORT INDEPENDENT SOCIAL COMMENTARY!
Subscribe to our Substack community GRP Insider to receive by email our in-depth free weekly newsletter. Opt into a paid subscription and you'll get premium insider briefs and insights from us daily.
Subscribe to our Substack newsletter, GRP Insider!
Learn more
That's a difficult balancing act and a position virtually impossible to rationalise when your every move and utterance is seen to be made on the taxpayer's dime. Indeed, the key takeaway was more around a confirmation that, really, none of the parties in this "debate" actually understood what blogging is really all about. That much was clear seeing that the exchange was still peppered with notions of authorities on "credibility", credentials or the lack of these thereof that determines what one can or cannot publish on mass media platforms, and other such high-horsed concepts that, in reality, are ultimately irrelevant to real bloggers.
Real bloggers owe nobody nothing, see. They owe respect only to their readers' intelligence. And that, alone, is what keeps real bloggers intellectually honest. The minute you are seen to be blogging on someone else's dime or under someone's guidance or editorial oversight, you cease to be the stuff that is made for the jungle that is the blogosphere in its true and original sense. In that context, only the free market of ideas and its Darwinian governance over memetic dominance is what determines who is truly credible and which player wins in the long run.
At the core of the confusion on the "debate" on "fake news" is the runaway banalisation of the term "fake news" itself. No longer a word that describes a precise concept with clarity, it has become a mere buzzword used as a lame label by the numerous screeching shills that dominate the chatter that passes off as political discourse in the Philippines. For that we can heap much of the blame on mainstream news media which, rather than apply the professional discipline to remain precise in its choice of words, instead, also jumped on the "fake news" buzzword bandwagon. Rather than be precisely categorical in referring to specific types of fraudulent or misleading published content, it lazily and sloppily slapped the "fake news" label on everything it deemed to be of dubious or, worse, sub-journalistic quality. And in the process of arbitrarily dividing the memetic landscape between "authentic" and "fake" using this pedestrian buzzword, the whole industry eroded its own ascendancy to any perception of authority to proclaim any such.
This again leaves the only playing field that matters to real bloggers. Try as much as they can, members of the Establishment cannot contain nor regulate those who are truly accountable only to the true free market of ideas. It's sort of like the Observer Effect in particle physics. There is an effect caused by the act of observation that makes the true state of a system elusive to precise evaluation by observers. Real bloggers are kind of like that. The more you try to categorise them or reduce their work to governable artefacts, the more they slip right through the cracks in your theory.
benign0 is the Webmaster of GetRealPhilippines.com.