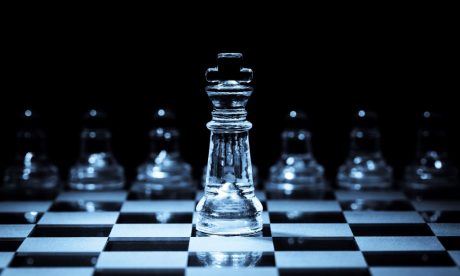 The Duterte administration, one year into its term, remains terribly awful and inept at controlling the narrative. It still lacks its own public communications apparatus that it could use to bypass the other media stations. There's PTV4, and the Presidential Communications Operations Office (PCOO), and yet so far both have proven ineffective.
Even if one doesn't watch too much television, there is an easily discernible pattern that occurs in the communications of this administration:
SUPPORT INDEPENDENT SOCIAL COMMENTARY!
Subscribe to our Substack community GRP Insider to receive by email our in-depth free weekly newsletter. Opt into a paid subscription and you'll get premium insider briefs and insights from us daily.
Subscribe to our Substack newsletter, GRP Insider!
Learn more
1) Duterte or his spokespersons say something;
2) Hostile mainstream media stations distort or take out of context what was said;
3) Duterte administration is forced to clarify what was earlier said.
Unfortunately, for the Duterte administration, this has happened one too many times. And the consistent result is that, they've come out looking like chumps unnecessarily. In this day and age of short attention spans and lasting first impressions, clarifications after the fact are considered useless.
Essentially, because of media's first to market advantage, the Duterte administration and its supporters are left tripping over their own feet while trying to catch up. Rather than deliver its message through its own messenger, the Duterte government is haplessly and helplessly reduced to relying on unfriendly mainstream media to do it for them. It is because of this that the hostile media is able to control what it shows to its consumers.
Pro-Duterte bloggers and social media personalities fare little different. Numerous as they may be, their voices collectively have little weight, and it's become easy for Duterte's critics to discredit them, because they've allowed the focus to be on them as the messenger, more than the message. In contrast, anti-Duterte blogs have remained anonymous, and have successfully baited pro-Duterte bloggers, numerous times, into wasting time rebutting the oftentimes preposterous – usually petty – assertions made in those blogs.
Viewed from another angle, during the recent Senate inquiry on "fake news", Mocha Uson and Thinking Pinoy RJ Nieto weren't braver than the no-shows Rappler, Cocoy Dayao, or whoever the supposed owner of SilentNoMorePH and PinoyAkoBlog is. The two pro-Duterte bloggers were outwitted and outmaneuvered, consequently subject to a grilling by Liberal Party senators, and were unable to convince that their positions working with the government had no conflict of interest with their roles as "bloggers".
Being brave (or showing bravado) doesn't earn points in practical terms, being shrewd and knowing how to stay out of sticky situations does.
For a long time to come, Duterte's government and supporters will have to rely on mainstream media – practically beg these media outfits – to convey their messages, and notice their shows of force and "uncovered scandals". It is with this advantageous position that media can simply choose to ignore them. Or portray them in an unflattering light.
In short, they'll never get the airtime they deserve.
[Photo courtesy: insidehr.com.au]
А вы, друзья, как ни садитесь, все в музыканты не годитесь. – But you, my friends, however you sit, not all as musicians fit.