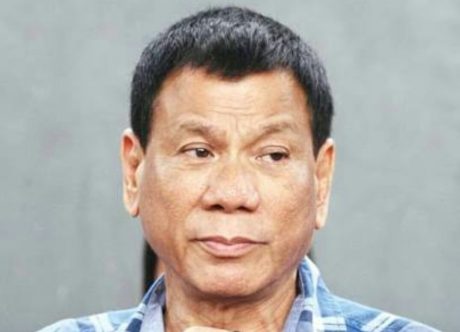 Well, supporters of Philippine President Rodrigo Duterte got what they wanted. Filipinos apparently logged on in droves on to the TIME Magazine website and spam-voted Duterte into its "100 Most Influential" list. As a result, Duterte actually topped the readers' poll and did get a place amongst the most influential in the venerable news site's "Leaders" category.
Unfortunately for Duterte and his followers, TIME gets the last laugh. Selected to do a write-up on Duterte was César Gaviria, former president of Colombia who, during his rule from 1990-1994 also presided over a "drug war" in his country which, by his own admission in hindsight was "unwinnable". Gavira had this to say about the controversial Philippine leader…
"Hitler massacred 3 million Jews. Now there are 3 million drug addicts. I'd be happy to slaughter them," Rodrigo Duterte, the Philippines' President, has said. His approach is as ill considered as his grasp of history (more than half of Hitler's 11 million victims were Jewish).
Equally ill-considered is how Filipinos vigorously campaigned for the spam-vote that got Duterte to this rather awkward position. It's a bit contradictory to be, on one hand, critical — and even dismissive — of the unfavourable mileage foreign corporate media outfits like TIME give to Duterte and then, on the other, seek their validation in the manner we see now in this "100 Most Influential" circus.
Interestingly enough, Duterte's arch-nemesis, Leila De Lima was also awarded a peachy position in the "Icons" section of this listicle edition. As expected, her write-up was a revealing one written by former US ambassador to the UN Samantha Power. Power writes…
It is a disturbing testament to the current solidarity among strongmen and the global surge in impunity that de Lima's cause has not been more embraced.
To be fair, Power's testimonial was short of glowing and rather clinically factual (albeit drawing from the standard portfolio of factoids that serve as input into "news" propagated by mainstream media). Indeed, evident in the above snippet is an admission that De Lima had largely failed to gather significant popular support to back her cause.
The bottom line here is that corporate media will always be on the money trail — specially businesses like TIME whose high-maintenance brands are struggling for ascendancy in the constant din of social media chatter.
benign0 is the Webmaster of GetRealPhilippines.com.