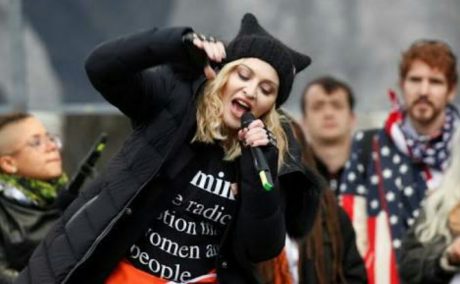 Ahhh, the perenial question: What do women want?
I hear a lot of my male friends ask this question. It seems we like to spend a lot of time and energy verbalizing our issues and then get upset when our partners contribute to the conversation in their usual infernal "solution mode". The boys, of course, have still to receive the memo — we air our "concerns" not because we want a solution but because we want to be validated.
So imagine the enormous headscratcher that is this big crowd of ladies who gathered yesterday to protest the ascent to the presidency of Donald Trump. No, the people in yesterday's crowds weren't waiting for a mall or department store to open. They were there see some sort of outcome delivered. Well at least, that is the assumption — that these women wanted some sort of outcome.
Trump is, we are told by CNN, the BBC, and our very own Rappler, a misogynist who shows no respect for women and offers us, at best, patronizing attention. We get that. It's all reiterated in the placards being waved yesterday. Read them. Some of them were even left scattered on the streets after their lot had dispersed (wow, I hope their kitchens do not reflect the untidiness they exhibit!)
So, ok, the US electoral system delivered Americans — and the world — a Trump presidency. So now, ladies, what is it exactly you all want to happen from hereon?
Many of my friends turned to that iconic spring of human wisdom, pop legend Madonna, for answers. Here is what she had to say.
"Welcome to the revolution of love, to the rebellion. To our refusal as women to accept this new age of tyranny," she said as she took the stage, wrapping up hours of speeches by celebrities and rights activists.

"It took this horrific moment of darkness to wake us the f*** up.

"Let's march together through this darkness and with each step know, that we are not afraid, that we are not alone, that we will not back down."

To their detractors, she had just two words: "f*** you".
You read it right. After "hours of speeches by celebrities and rights activists", it was Madonna's speech that went on to amass the lion's share of virality and the most high-fives ("likes" and "retweets") on social media.
My my. If we gained even just one clear solution for every million fucks given, world hunger would be solved.
One thing's for sure, validation was being exchanged by the bucketloads in yesterday's rally. As Madonna did say, "we are not alone" (yeah, the crowds proved that). In numbers comes the courage to "not back down". Then again, since when do we back down from an argument, right? 😉
[Photo courtesy ABC News.]
Frustrated artist doing geek for a living.