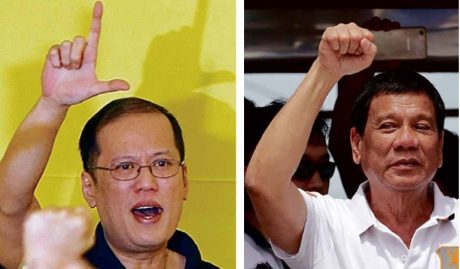 At the start of every new administration, inescapably, someone always harks back to the previous one. The reasons for doing so usually fall into these common categories:
1) The predecessor is blamed for an inherited problem;
2) Credit is taken for something started in the previous term;
3) The successor wants to express gratitude for his/her predecessor's service;
4) People want to go back to "the good ol' days", or;
5) The basis for a better-off comparison, in favor of the successor, is being established.
All of which have seemingly become second nature in humanity as we know it.
In most recent memory, harking back to the predecessor became in vogue during the administration of former president Benigno Simeon "BS" Aquino. Critic or supporter alike, Filipinos will remember very well how BS Aquino incessantly mentioned his predecessor Gloria Arroyo, primarily for reason number 1 above. This continued, of course, well until the end of the six years.
In the current administration, under Rodrigo Duterte, the president has rarely mentioned his predecessor. He had made it seemingly clear, in his inaugural address and first State of the Nation Address, that he does not intend to blame BS Aquino for the problems he inherited. It is no small feat, given that Duterte has got his work cut out for him in fixing the mess left behind.
Duterte's supporters, however, are a different story.
The question then arises on how appropriate it is to keep bringing up the past administration, if only to explain, more likely justify, the gravity of the problems that the current one is contending with.
When is enough, enough?
The honeymoon period of any new administration – arbitrarily set at three months – has long been over in Duterte's case. As of this writing – almost seven months into the Duterte administration – it should be well-established enough to be evaluated based on its own merits, and how well it has responded to the needs of the current situation.
No doubt, there are noteworthy officials in the current government. Just to name a few, Department of Social Welfare and Development (DSWD) head Judy Taguiwalo is by no means a dinky player; she makes recognizing the good work and able relief that her office has delivered so far easy.. Department of Agriculture (DA) head Manny Pinol is also garnering brownie points for demonstrating the common-sense governance that Duterte wants to emphasize, and by not merely copying a flawed and corrupt process. Presidential Communications Operations Office (PCOO) head Martin Andanar could still do better, but he seems to be (finally) growing into his role as the official Duterte mouthpiece. Inevitably, regardless of the spokesperson, and most especially if you had three of them, the bullshit meter tends to go off the charts.
Which leads us to Philippine National Police (PNP) head, Ronald "Bato" dela Rosa. No one can deny Bato has presided over milestones in the anti-crime and anti-drug drive, but it would be dishonest not to mention, that he blew it big time with the death of the South Korean businessman. To defend Bato's shortcomings so far in cleaning up the ranks of the corrupt PNP, and allowing this corrupt PNP to jack up the body count of the anti-crime/anti-drug drive, by repeatedly harking back to Alan Purisima's, and the Aquino administration's neglect, quickly becomes tired, old, and frankly, embarrassing. It comes out as a case of "hey, my awfulness is ok, because someone else is/was worse!", which is no surprise; we've seen this before with how Filipinos react to criticism of their culture and society.
Duterte's decision to keep Bato does not come entirely as a surprise, as there seem very few people whom the outsider president (outsider, meaning not from the usual political clans within Luzon) can or will trust. It goes without saying that Bato better not screw up this chance at a second chance, and thus should show more seriousness, resolve, and less of the goofball antics.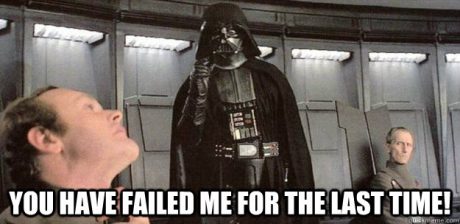 One must appreciate, however, the perception that the gains of Duterte's government can seem magnified. Things appear that way because Aquino's administration set such a low bar for quality of public service.
Which, then, makes all an underlying point more poignant; if Liberal Party (LP) and Aquino supporters want to reminisce their good ol' days and make a case of how much better it was before Duterte, they have a lot of convincing to do. They better not forget, it is exactly the crap coming out of the current crop of LP members, and Aquino's time at the helm, that made people want to dump them.
The Duterte administration, overall, is something many Filipinos feel optimistic about, to this day. Those who did vote for him have decided that a status quo, defined by the LP, is no longer acceptable. Duterte's support base, however, has to avoid becoming complacent, and falling into the very same trap that the incumbent LP did; that party defined itself until the end as simply "not the others".
Filipinos need to learn to define what they stand for by its own merits, and not what others are or are not. Change is coming? Make sure that one is included.
А вы, друзья, как ни садитесь, все в музыканты не годитесь. – But you, my friends, however you sit, not all as musicians fit.