A lot of my colleagues already mentioned that the vote for Donald Trump is more of a troll or contrarian vote. It is not a vote for something, but a vote against something. It is a vote that Trump supporters wielded against what they feel is unfair imposition on them by others, such as liberals. They feel that the people who profess to support human rights actually violated their rights. It's not really against races, immigrants, gays or other such things. It's all about a disgust with bratty "conyos" trying to force their ideals on others with the politics of compulsion.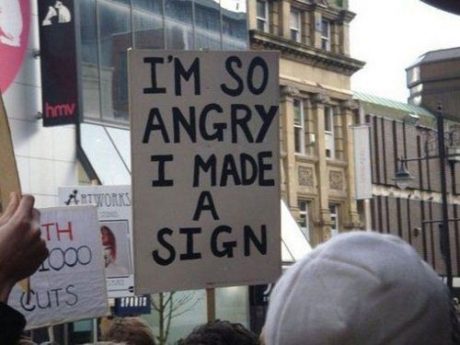 Through this culture our webmaster Benign0 called hipsterism, which may also be called the postmodern liberalism or "feel-good vibes" religion or "Bohemian Bourgeousie culture" or whatever, people have been taught to believe that the world is theirs and that they should make it follow their wishes. One can find it in the whole gamut from feel-good "inspirationals" to hate-driven ideology. But it all leads to the same result: What I believe is right/just/beautiful/true and the world must follow it, and if the world does not follow it, I must force it to. As the song goes, "Everybody Wants To Rule the World." That is perhaps the start of the spoiled-bratty sense of entitlement that not only Filipinos, but many people even in developed countries.
When Martin Luther King said, "I have a dream," some entitled "activists" thought that they should force this dream on others. But by using force, that has become a nightmare. If these guys thought they were saving the world by forcing their dream on others, they should realize, even Adolf Hitler and Pol Pot likely believed that they were saving or changing the world.
There are the types who would sit in Starbucks (if only for the free wifi), click the Like button on Facebook or sign an online petition, and sit back feeling good about themselves, thinking that they've saved the world. When someone disagrees, they go on a rant rampage against that person, calling them "trolls" or other derogatory term. Others might accuse them of just being allowance receivers or are on benefits, and perhaps some indeed don't hold a real job.
It is this attitude that a leftist herself spoke against. It is this attitude that Trump supporters voted against. They want a stop to people forcing their idealism on people through the use of policy. And they hope that Trump will do this.
This highlighting of the failure of the politically correct, I had also done in my article about human rights. As I quoted from Eric Posner's article, enforcing human rights failed around the world because… that's it, because of enforcement. Forcing human rights observation on others didn't work, because no matter how hard you force it, if they don't want it, they'll stop you. The better approach is to understand the culture and educate it about human rights so the society will voluntarily embrace it, along with some economic development assistance.
Don't get me wrong, I believe both sides are guilty of desire to compel others. Even the liberals could be right about a few things, such as the glass ceiling, bullying of gays (or anyone) being wrong, and people with disabilities (PWDs) needing help. But they have been wrong in the steps they've been taking. For example, in the case of a church or minister who refused to officiate a gay marriage ceremony, the answer would have been as simple as choosing someone else to officiate. But forcing the minister to officiate against their beliefs is the wrong things to do. In the glass ceiling case, say, a female manager who is a good achiever receives far less than a male colleague in the same position. The cure would be to pay them both equally. But if the result is the woman getting higher pay than the male colleague, that's not equality. That's simply turning the tables around. It's more like revenge, and is not right if you're for "equal rights." In the case of people with disabilities needing help, I believe the rule on requiring a percent of the company to be PWDs goes too far. If a PWD meets the job requirements, hiring them is certainly common sense, as with providing needed accommodations. But there's this tendency to force a company to hire someone even if their qualifications don't match the job. The applicant is just shooed in for being a PWD. It could have been simpler, such as, refusing to hire a PWD because of their disability despite their being qualified should have an appropriate penalty.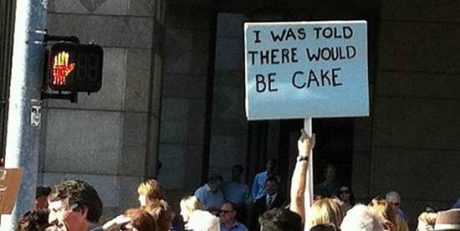 To summarize, the bratty "activists" are simply using the same thing the perceived abusers used before them: force. They have to turn away from this method and return to a more reasoned discourse with other people with the willingness to find common ground and allow compromise where needed. They have to accept that the world does not exist to follow their wishes. It's better to be satisfied with one's own little space and use it to show the example you hope to see in others. If others don't follow, tough luck.
Perhaps the "Facebook Like Activists" assume street protests or noisy online protests are proven, successful tools for regime change and making life better. Perhaps they believe that as long as they're noisy, someone will listen to them and do what they want. They would cite Tunisia 2011and Edsa 1986 for that. However, that myth needs to be busted. What they believe is People Power is actually the military of each country deciding to ditch the incumbent bigwig and deciding to help the people remove the bigwig. Remember Edsa 1986 was actually a coup d'etat, though it was botched. But it was saved when people were called to support it and perhaps other members of the military decided to join in. If the military (and societal elite, of course) didn't support the people, they'd just shoot up the crowd. Example: Tiananmen 1989. I believe people should study these things more so they don't get a false sense of power from misconceptions. Bratty slactivism, or even real activism, never really led to better lives for all of mankind.
I should also say is that Trump's being elected U.S. president is not the end of the world. People should stop being bothered about him being president and should instead ponder about the bigger picture that led to his being voted in. My explanation above tries to paint that picture, but you should look around and see what else you need to complete the picture. If you see no need to complete that picture, you might be one of them bratty guys just trying to feel good and not contributing something to make the world really better. Oh yes, accept that life is not all about feeling good. Deal with life's challenges one at a time and drop the desire to get what you want every time. Many of the world's evils are caused by people who insist that they should feel good every time even if it takes away the good feelings of others.
I believe, as my cohorts here do, that what Filipinos embrace as their culture is what actually pulls the country down. And those who seem to be anti-dictators, who may also believe themselves to be "heroes," are the real dictators.