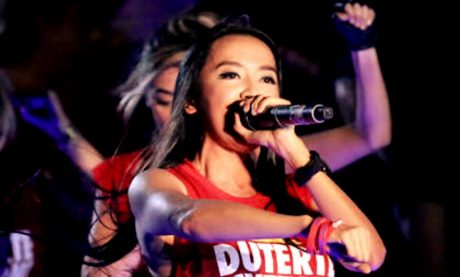 There's a rare level of dimwittedness involved in coming up with — and actually implementing — the idea of petitioning the shutdown of Mocha Uson's Facebook page. The backfire and fallout from this quaint project all but proved just how fragmented the Opposition is today. Even die-hard characters in the Yellow Camp refused to sign the petition — further proving that personality politics continues to outstrip efforts (if any) to develop a sound ideological foundation to oppose the government of President Rodrigo Duterte.
It's strange, actually. Any argument against Duterte's unconventional methods to get things done draws from Democracy 101 — rule of law, innocent until proven guilty, due process, etc. Even simple manners, like not cussing, not insulting the mothers of certain heads of states, are good principles the Opposition could use to cut the Duterte administration down to size. In short, the "decency" angle could have been quite compelling Opposition rhetoric — in able hands, that is.
The trouble is, time and again over the last several months, the Opposition has been revealed to be a less-than-capable political force to reckon with. It does not have a credible leader who could rally all the has-been celebrities, the Jesuit-educated "thought leaders", the glam celebrity mainstream "journalists", the iPad-toting Starbucks barnacles, and the screaming fashionistas who presume to comprise the Philippines' "civil society" (or its "silent majority" as some fancy it to be) into a cohesive force. Indeed, the catastrophic collapse of the Yellow brand over the six years of President Benigno Simeon 'BS' Aquino III's government all but assured the flaccid character of today's Opposition.
What we are seeing today in the Opposition is a lot of big guns being aimed at the wrong targets. The Opposition (and I refer to them with that one word for brevity's sake) has wasted a lot of time (1) going after low-value targets and (2) fighting unwinnable battles.
Mocha Uson happens to be both — a low-value target and an unbeatable force. An Opposition effort to tangle with her suffers a double defeat — there is no ideological territory of consequence to plant a flag on and there is no beating her just on numbers and mass appeal alone. When you are the Opposition and you go up against Mocha Uson, you end up in a futile shooting match with Doomsday — that big beast at the end of the movie Batman v Superman: Dawn of Justice that simply grows stronger the more you zap it with any sort of weapon that works by discharging energy.
Mocha Uson is a good example of an antifragile personality. You can't destroy her using traditional Filipino mudslinging and slut-shaming methods because there is no dirt you can dig up about her that she hasn't already laid on the table for public consumption. The important thing about influence that the "disente" crowd fail to appreciate is that her mass appeal was actually built upon the very dirt that her detractors foolishly throw at her. She was, after all, a sexy star — and built her now-formidable following around that persona — before she became a political force.
The Philippines' so-called "civil society", now a.k.a. the "disente" crowd have made themselves obsolete thanks to their habitual refusal to engage non-traditional media entities like Mocha Uson. They are paying for that arrogance today. To the chagrin of pompous "thought leaders" like Maria Ressa and Chay Hofilena, the Internet has been "taken" from them. The landscape of guerrilla bloggers, meme creators, Facebook "chuwariwaps" who are dismissed collectively as "trolls" by the traditional Establishment have taken over the Internet from right under the noses of the Old Guard.
The "trolls" relish a fight. The latte-fattened "disente" crowd retreat from it. So it is no surprise who wins the war for Internet turf. There's a history lesson in there somewhere — something about barbarians and gates and the collapse of a big Mediterranean empire.
benign0 is the Webmaster of GetRealPhilippines.com.