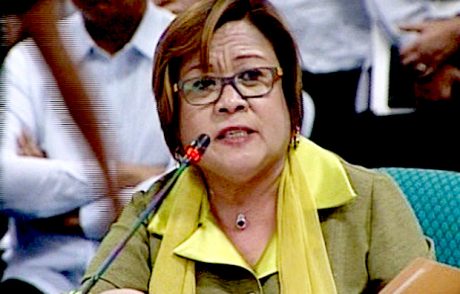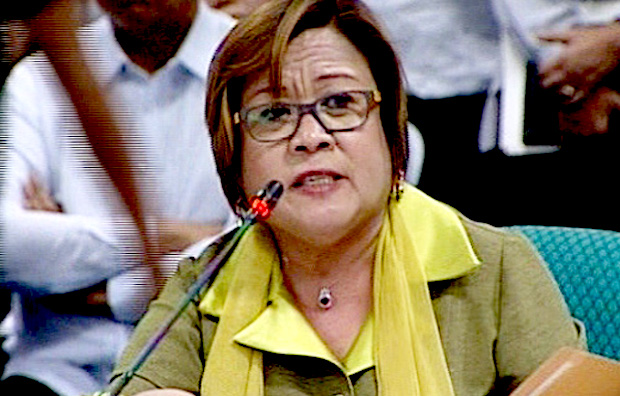 The reason why President Rodrigo Duterte's critics keep losing the debate is because they use the wrong arguments to begin with. Duterte's most recent bombshell — the "exposure" of the "scandalous" lifestyle of Senator Leila de Lima — highlights the flawed way these critics respond in turn.
Take the case of Senator Risa Hontiveros who, in a formal statement, called Duterte's actions "misogynistic" and asserted that his recent statements are "prejudicial to women". What exactly is "misogynistic" and "prejudicial" about Duterte's statements seems to be something Hontiveros cannot seem to articulate well beyond summarily throwing these accusations out there.
Indeed, if Duterte's insinuations with regard to both de Lima's illicit affair with her driver and his alleged role as "her bagman for payoffs from drug lords" aren't true, one wonders why de Lima has so far not taken concrete steps to deny these allegations. For that matter, if Duterte's detractors insist on calling him out for these statements, then they should also extend that outrage to Sandra Cam, president of the Whistleblowers Association of the Philippines.
In 2014, Cam also cited de Lima's "controversial private life" and her "illicit affair with her married driver" Ronnie Palisoc Dayan. More importantly, Cam even back then already categorically alleged Dayan's involvement in drug dealings within the national penitentiary…
Cam said among the high-profile inmates whom Dayan collected money from were gang leader Jaybee Sebastian and Peter Co, reportedly the leader of the so-called "Bilibid 19" or a group of drug convicts living a luxurious lifestyle in the national penitentiary.
Following the logic of Hontiveros and other Duterte critics, Cam's statements in 2014 would also be considered "misogynistic" and "prejudicial to women", right? That would also bring to question the supposed "shock" expressed by Hontiveros and her ilk over Duterte's words. How can one be shocked about something that had already been brought to the fore two years ago?
Perhaps some women are quick to run with the idea that Duterte is a "misogynist" because they think he applies a double standard to the lifestyle chosen by de Lima. Why, they probably ask, is it ok for a man to have affairs left and right and not ok for women to do the same? Maybe they are shocked because they think Duterte should have been the last person to make a big deal about having an extramarital affair. Does de Lima, being a woman, however, make it "immoral"? It seems it is really more about de Lima's bald hypocrisy — the way she leads a "decent" public life while erstwhile hiding an illicit affair. What is really being highlighted in this circus is not the affair per se, but the package of hypocrisy that is Senator Leila de Lima.
In short, Duterte is not really waging a "war on women" as Inquirer columnist Rina Jimenez-David describes it. And there is no "sexual harassment" going on here. These women need to look up and understand the meaning of sexual harassment. Their claim is an insult to real sexual harassment victims. If anything, it is really the driver, Dayan, who may be the more likely to be the victim of sexual harassment here. There is reason to speculate that he could have not been in a position to decline the advances of his boss.
Duterte, it seems, needed to highlight de Lima's and Dayan's relationship in order to establish de Lima's link to the Bilibid drug trade that Dayan is involved in as Cam alleges. In the event that Dayan is actually implicated and charged for all of that, his link to de Lima would be key to taking down de Lima as well.
Suffice to say, de Lima made her own bed. Some, like Cam and this GRP commentor, call it karma at work.
benign0 is the Webmaster of GetRealPhilippines.com.