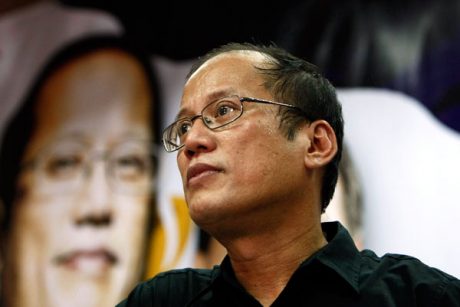 Even as former President Benigno Simeon 'BS' Aquino III transitions into civilian life, it seems he still proves incapable of taking with him lessons learned from past experience. Aquino faces charges filed against him by kin of the victims of the 2015 Mamasapano Massacre in which 44 elite police officers of the Philippine National Police (PNP) Special Action Force (SAF) were slaughtered by elements of the Moro Islamic Liberation Front during an operation he personally oversaw.
Aquino was anything but statesman-like when he callously dismissed the charges as the work of an "attention seeker" referring to lawyer Ferdinand Topacio who is representing the complainants. Aquino should, instead, have upheld the right of citizens to seek justice via the appropriate channels. The complaint, after all, is consistent with the findings of a Senate inquiry following the incident in March 2015 in which then President Aquino was found to be "ultimately responsible" for the outcome of the ill-fated SAF mission. No less than Senator Grace Poe who also ran against Aquino in this year's presidential elections categorically pointed out Aquino's culpability for the outcome of the operation…
"Siya na po mismo ang nagsabi noon, bilang Pangulo at Commander-in-Chief, 'Pasan ko naman po ang responsibilidad para sa anumang resulta, sa anumang tagumpay, pasakit o trahedya na maari nating matamasa sa paghahangad ng pangmatagalang seguridad at kapayapaan'," Poe said.

"The buck stops with him (Aquino). If he can own up to it I'm sure the people would be less confused," Poe said.

Having found that the Aquino committed an error, Poe was asked how he could be made accountable.

"The President can only held responsible through impeachment," Poe said.
[NB: Tagalog portion translated: "Aquino said so himself some time back as President and Commander-in-Chief, 'I take responsibility for any results, any success, harm, or tragedy that could result from seeking the long-term security and peace of the nation', Poe said."]
A PNP Board of Inquiry (BOI) organised to investigate the incident (which it refers to as "Oplan Exodus") also came up with findings that
pointed to Aquino as the key accountable person for the tragedy
. The BOI, in its report noted, interestingly enough, how key figures in the chain of command involved in the mission, notably Aquino, suspended Philippine National Police (PNP) chief Alan Purisima, and Armed Forces of the Philippines (AFP) Chief of Staff Gregorio Catapang did not cooperate in the investigation. The report also stated that "All concerned officers of the AFP refused to be interviewed by the BOI despite repeated requests." The report also highlighted that the AFP and Purisima refused to subject cellular phones used during the operation for making calls and sending and receiving text messages to forensic examination by the BOI.
The report clearly states that Oplan Exodus was
(1) Approved by President BS Aquino;
(2) Implemented by then suspended PNP chief Alan Purisima and SAF Director Getulio Napenas; and,
(3) Excluded PNP Officer-in-Charge Leonardo Espina.
Evidence showed that then President BS Aquino knew full well that the suspended Purisima was participating in the operation. The report, however, noted that back on the 16th December 2014, Espina had issued Special Order No. 9851 directing Purisima to "cease and desist" from involving themselves in any PNP operations. This clearly proves that Purisima had no business being involved in Oplan Exodus — something that, according to the report, Napenas also ignored. Napenas and Purisima were also both identified as being responsible for failing to (a) inform then Department of Interior and Local Government Secretary Mar Roxas about Oplan Exodus and (b) implement prior coordination with the AFP.
Despite all these findings, no one or no group has suffered any consequences from what, essentially, could be considered a sustained effort to kill officers of the Philippine police over the time period within which the massacre transpired. However, Senator Leila De Lima who served as Justice Secretary under Aquino, was quick to defend her former boss against the charges, calling them "a simple media stunt" and condemning the victims' families for "letting themselves be used by political actors who continue to pillorize President Aquino".
"No amount of legal imagination can manipulate the definition of homicide and murder under the Revised Penal Code so as to implicate the police officials involved and President Aquino himself," said De Lima in a statement sent to the Inquirer.
Topacio firmly stands by his clients' case and has issued a response fully debunking De Lima's statement on Twitter…
As usual, De Lima is wrong as she again shows her lack of legal imagination.

With all due respect to the tail-end Senator, Mr Aquino and the other respondents are not being charged with Murder or Homicide, but for RECKLESS IMPRUDENCE RESULTING TO MULTIPLE HOMICIDE. As a former Justice Secretary and supposedly and expert in criminal law, De Lima should know better: there is a world of difference homicide and murder on the one hand, which are crimes committed with deliberate intent; and crimes committed through negligence, such as reckless imprudence. In other words, Aquino et al. are NOT being charged with the crime of HOMICIDE, but for his RECKLESS IMPRUDENCE which resulted in the killing of the SAF44. RECKLESS IMPRUDENCE, as every law school freshman knows, is a CRIME BY ITSELF, committed through NEGLIGENCE, as a result of imprudence, lack of foresight or lack of skill. Having committed a crime of RECKLESS IMPRUDENCE, Aquino et al. should he held liable for all the consequences thereof even though not intended, including the deaths of 44 police officers. This is clear under Article 4 of the Revised Penal Code.

The charge of RECKLESS IMPRUDENCE is supported by a huge amount of documentary evidence consisting of the Senate Report, the PNP Board of Inquiry Report, and the transcripts of testimonies before the Senate taken UNDER OATH, all of which are attached to our Complaint. They are more than enough to constitute probable cause after preliminary investigation. The Supreme Court defines probable cause as such evidence showing that, more likely than not, a crime has been committed and those charged are probable guilty thereof.
The PNP BOI Report supports Topacio's assertion of reckless imprudence as the cornerstone of his case against Aquino. There was a lot about the planning surrounding Oplan Exodus that could have been done better and a lot of unsound assumptions made. The report described the on-the-ground circumstances (unfavourable terrain, etc.) that exacerbated the execution of the shaky plan. Key among the operational snafus cited was an "ineffective communication system."
One of the key conclusions in the BOI report was the existence of a violation of the PNP chain of command which is a fundamental doctrine of the PNP that stipulates that such "runs upward and downward". This contradicts an early assertion made by Senator De Lima (as Justice Secretary at the time) that the chain-of-command concept does not apply to the PNP.
Ultimately, it was the involvement of Purisima that constituted one of the more serious violations of policy and procedure — something that President BS Aquino was clearly responsible for. Purisima was also cited as having provided "inaccurate information" to the president as Oplan Exodus played out on the ground. Napenas was tagged as being culpable for continuing to follow orders from Purisima despite knowing full well that he was under suspension by order of the Ombudsman. Command responsibility — also a doctrine that applies fully to the PNP — is at play making the three key officers on top of Oplan Exodus, President BS Aquino, Purisima, and Napenas, ultimately accountable for its tragic outcome.
benign0 is the Webmaster of GetRealPhilippines.com.