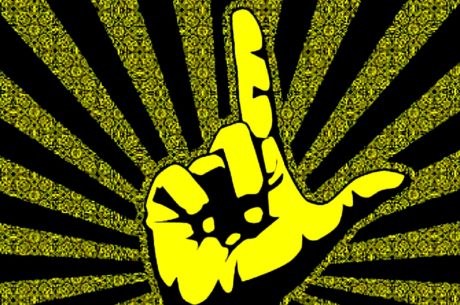 I support the administration of President Rodrigo Duterte. Finally, the Philippines has a truly badass leader — not another one of those prayerful pa-pious effect bleeding-heart pa-liberal idiots who had, over the last couple of decades, turned the Philippines into an emotard society of whiney spoiled brats tapping out their tantrums on their iPads everyday.
I mean, we've long pretended that the Philippines is a civilized nation. And so for years we tried to run it with civilized concepts — as if being civilized is even an aspiration of those warlords and oligarchs who are, really, the ones running the country. Do parents even raise their kids to be civilized? I recall GRP webmaster 'benign0' observe in a tweet how Filipinos (I would hope, unconsciously) teach their kids at an early age to be cheats, liars, money scammers, and superstitious nuts, and even dance in a lascivious manner. It's a wonder certain congressmen want to lower the age of criminal liability in the Philippines to the age of nine. By the time the average Filipino kid is 10, he or she is already a worldly, jaded, and cynical adult in a child's body thanks to Pinoy-style parenting!
I think this is the reason why the Yellow Voodoo philosophy of the Aquino-Cojuangco dynastic era appealed so much to Filipinos. In its heyday, Yellowism adherents in the Philippines found validation in the embrace of the Catholic-laced voodooism of that brand of "liberalism" Laban-spewing Aquinoists preached. Their childhood chatechetical superstitions, their yearning for Church-sanctioned thievery, their primitive quest for feudal battle for birthrights, and their need for divinity in their leaders drove them to sacrifice their thinking on the altar of blind faith.
Funny thing to observe following the ascent to power of Duterte: the leaders these Yellowtards worshipped in a flurry of frantic flapping all flocked to the new ruling party to create, within a couple of days, that so-called political "supermajority" we see today. Ang galing, ano? Even supposed "vice president" Leni Robredo now turns her back on the morass of superstitious bullshit that blazed (more like bankrolled to the tune of billions) a fraudulent trail for her to the vice presiency.
So, don't look now, but the Yellowtards are now just a sad orphaned bunch of straggling "opposition" activists. Without a cadre of real leaders who find genuine pride in being associated with Yellowism, and with their only foothold into Malacanang, "vice president" Robredo, in a giddy girly spell following her all-smiles meeting with President Duterte, the Yellowtard opposition movement is in tatters. Even the "yellow media" — the collusion of big corporate media businesses — that broadcast Yellowist brainwaves over the Philippine ether have been cut out of their supply of Malacanang scoops.
Too bad. One of the things I find exciting about Philippine democracy is the existence of a worthy opposition to the incumbent. The Yellowtards may be fanatical and rabid, but they are nowhere near coming across as the cohesive force they once were — not with the lame way they brand themselves nowadays, not with the non-sequiturs (and off-the-mark points) they use to "debate" with the Forces of Reason, not with their obsolete Martial Law Crybabyism, and not with the less-than-easy-on-the-eyes ogres they employ to challenge Get Real Post's undisputed intellectual ascendancy.
You know what? I really truly hope the Opposition rises to the occassion and shape themselves into a modern and intelligent challenge to Duterte's administration. They owe it to Philippine democracy. Rather than insult the Filipino democratic effort with their silly ululations, the Opposition should man-up and count as a true political force to reckon with, for a change.
Frustrated artist doing geek for a living.