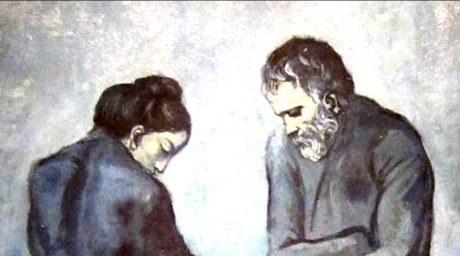 "Happiness": A simple word and a word that we hear all too often in many of our TV shows and films. It's not uncommon for people to say that one should find one's own happiness in the world. In many of our programs, happiness is said to be found when one finally discovers his or her special "someone". However, over the years, I have come to discover that this is actually very misleading and that true happiness begins with another commonly heard but poorly understood word: "Honesty"
"Honesty is the best policy."
This is a saying we hear all too often as well but the question is: Do most Filipinos really understand the word for what it really means? Do most Filipinos know the meaning of "honesty" and how it should play a part in their lives? Do most Filipinos value honesty in themselves and others?
All things considered, if one takes a look at what is happening in our country today, then the answer, quite clearly, is no.
Honesty isn't just about telling people the truth, it is also about telling ourselves the truth. Indeed, if we could only bring ourselves to accept the reality of our situation, then perhaps we could finally make real changes in our country that will truly count for something. Unfortunately, that doesn't seem to be the case today as many of us still lead a self-centered and self-deluded existence.
Being Honest With Our Failings
While yes, I must agree that the Philippines is not the only country that is in a poor condition, this is not really an excuse for us to remain poor. Indeed, even the Bible teaches us that we must work to make ourselves productive persons in society and make good use of the resources he grants us from the talents at our disposal to the occasional blessing the Lord may send our way. Sadly, this is a lesson that flies way over the heads of many of our countrymen.
Worse, there are those who seem to have deluded themselves into a state of false happiness and ignore their often deplorable circumstances. Then there are those who are all too willing to abandon their fellows to their fate, those who are all too willing to steal from others both directly and indirectly and ignore the fact that they are only wealthy or powerful because of the suffering of others.
There are too many of us who are simply too self-righteous to come to terms with the fact that one of the biggest reasons poverty continues to cripple our nation is because of our own ignorance, neglect and petty attitudes. We all too often forget that in order for one to learn from one's mistakes, one must be willing to admit that one made a mistake in the first place. Indeed, as a people, we need to stop blaming external forces for our problems as a country. It's not just the government. It's not just the media. The real problem here is us, the common people.
Being Honest With Our Sexuality
And here is another big problem ladies and gentlemen. As a matter of fact, this is quite probably one of the biggest of all. Again, it is our own self-righteousness, our refusal to believe in our own imperfections, that further exacerbates the problem.
We like to claim that we are a nation of morally upstanding individuals who value lofty ideals like chastity and restraint. However, with so many prostitutes in our major cities and much of local TV displaying themes of immorality and worse, one must question the veracity of our self-image.
Okay, here's a situation:
A group of acquaintances and I discussed our opinion of Filipino horror films, more specifically the "demonic possession" genre. Of course, if you've kept up with my works so far, you'll see that I'm not at all that impressed with our brand of horror films. Then I made mention of Warhammer 40,000's Grey Knights, a holy order of demon slayers for those who are not familiar with the lore.
No sooner had I mentioned them that a woman from our group called me "bastos". Apparently, she assumed that the Grey Knights, the blessed sons of the God-Emperor, were associated with 50 Shades of Grey. When I tried to explain to her the nature of the Grey Knights, she claimed I was simply making it all up and that I was deeply perverted. However, since it was she who made the connection with 50 Shades of Grey first…
Honesty With Our Place In The World
The sad part is, many Filipinos continue to believe that the Philippines is a developed country and that we live in a virtual paradise compared to the rest of the world…
When it comes to people of this sort, I can only wonder where they get their hallucinogenic narcotics from…
Because, truth be told, they couldn't be more wrong. Sure, while there is certainly hope for the Philippines, we are still quite a long way from making any real progress. There's talk of "economic growth" and enrichment of the country through OFW remittance. Unfortunately, these are less assurances of a bright future for the country and more or less a desperate measure to keep the country's economy afloat. The economic growth our politicians and media keep talking about mostly go to the pockets of existing oligarchs instead of the infrastructures of our country. Our OFW brothers and sisters continue to take great risks to themselves just to make ends meet and are often cheated by customs officials in the Philippines.
***
Now, I will say that being honest with oneself is not an easy task. In the years that I was recovering from my depression, one of my biggest challenges was coming to terms with myself and my view of the world. I had to admit to my own failings such as my selfishness and immaturity at the time and find a means to overcome them and change them into something that is more productive for both myself and society at large. And yes, it took me quite a while but, at the end of it all, I became a better person because of it.
I HAVE RETURNED TO LAY WASTE TO OUR ENEMIES!