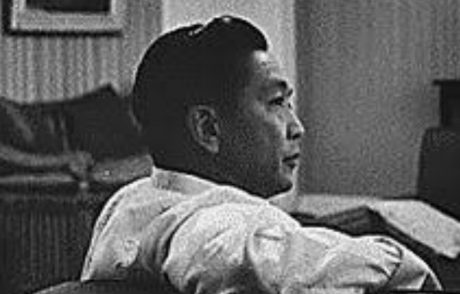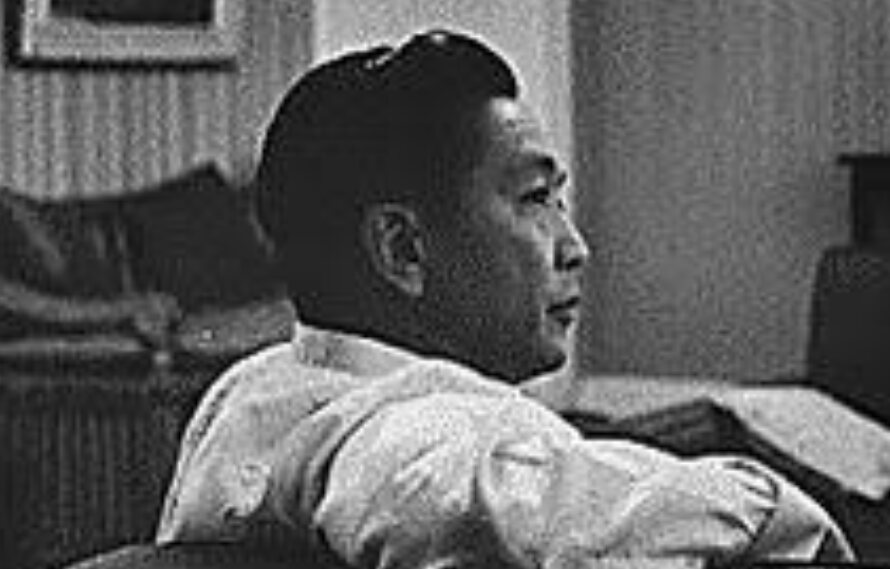 There's been a lot of talk since soon-to-be president Mayor Rodrigo Duterte announced that he would finally allow former president Ferdinand Marcos to be buried among heroes. Indeed, hardcore Marcos supporters see this as a chance to vindicate their dear leader in the annals of history and show that there was indeed some good that he had done for the country. On the other hand, there are a lot of hardcore anti-Marcos partisans who see this as an insult to history as they remember it (or are taught to remember it) and simply will not stand for the move.
All in all though, Mayor Duterte only stated that he would allow it. It's still far from official whether or not he'll actually go through with the idea. Indeed, the man isn't even president yet and already just about everyone already has their undies in a bind, but I digress. Thing is, there are people who are outright saying that his decision to allow former president Marcos to be buried in the "Libingan ng mga Bayani" (Graveyard of Heroes) may decide whether or not people will be endeared to him in the upcoming six years that he will be president of our beloved country.
If you ask me though, I will say that burying former president Marcos with heroes is certainly a good idea and this is not just because I am a Marcos supporter mind you. Well, yes, I am indeed a supporter of the Marcos family and a pureblood Ilocano to boot (if that actually means anything) but I'm not just saying this to promote them. Indeed, despite being a Marcos supporter myself, I am often rather leery of Imelda Marcos as she brings rather questionable implications to my mind but I think I'll just reserve said implications for another article. Still, the idea of former president Marcos being buried among heroes brings me hope and here's why:
It Will Finally Bring Closure To The Whole Works
Look, I may support the Marcos family and their efforts but I also think it's time we moved on from the past. Truth be told, while I doubt the Marcos regime is far from perfect, the presidents that followed them were either no better or possibly even worse. That is why I think it would be better for all if he was buried among other heroes and leaders of the past to prove to the Filipino people that his reign during Martial Law and the troubles that came along with it are finally over.
Being a Marcos supporter, I can't help just how both hardcore pro and anti Marcos supporters at one another's neck. It hurts me on a deep level how the country can't seem to heal because of petty political issues. This isn't just about one's political party anymore ladies and gentlemen, this is about finally uniting the country for the future.
By allowing former president Marcos a right and proper burial we can finally put the ghosts of the pasts at peace and move on to a much brighter future. Indeed, I think that one of the biggest reasons the Philippines never progresses is because we are all collectively stuck in the past. People keep talking about the atrocities of Martial Law but even after thirty years of being free from their alleged "tyranny", has anything even improved? Some even go as far as to say things have only gotten worse in the thirty years since former president Marcos was ousted.
Ladies and gentlemen, this is no longer about just the Marcoses and the Aquinos. This is about us, as a people. Let us bury the past and move on as it will only prevent us from making the best of the present and preparing ourselves for a better future.
It Will Show That We Can Finally Put Our Divisiveness Aside
Thing is, even a traitor like Emilio Aguinaldo who, from my own observation, looks like our version of Benedict Arnold is buried among the heroes of our history. By burying former President Marcos with them, it will show that we can finally put our petty issues aside.
Ladies and gentlemen, I think it really is time that we put our squabbles aside because they cause us more trouble than they worth. Indeed, if one looks back at the Yolanda Crisis, Mar Roxas was quick to bring up the feud between the Marcoses and the Aquinos which resulted in delayed disaster relief and continued suffering of the Yolanda survivors. By laying former president Marcos to rest, we can prove to ourselves that petty politics and our clannish ways no longer have any kind of hold on us.
It means that we have essentially "buried the hatchet" and that we can finally work together as one people for the betterment of our nation and the following generation.
It Will Knock Sense Into President Aquino
Yes, I am one of President Aquino's many detractors but, to be really honest, I haven't really given up on him. Why? Because, truth be told, I wasn't at all that different from him a few years back. However, something happened, or rather a series of things happened, that changed me thoroughly. And yes, the changes were very painful but I will say that they made me a better person since then. I realize now that it had to be painful because, if it wasn't, I doubt I would've changed at all.
So I hope that allowing former president Marcos to be buried among heroes will cause President Aquino untold amounts of grief so that he can finally wake up to reality. I pray that the pain will be enough for him to fully realize that no, his "Straight Path" has not really helped anyone and that his term has only caused his people misery and suffering. With his delusions finally gone, perhaps he can finally put himself back together as a man, start over and finally find a woman who will actually love him for who he is rather than just his money.
I HAVE RETURNED TO LAY WASTE TO OUR ENEMIES!