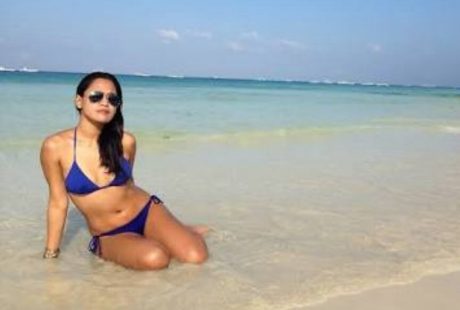 It's the last week of April and we're only halfway through the summer. Indeed, according to statistics, this year's summer is one of the hottest on record and our problems with searing heat and dusty drought are far from over. However, there are ways you can minimize the more negative impacts of the summer. After all, there are few inconveniences that can be solved or at least worked around by using some common sense and a little bit of ingenuity.
Here are three things you can do this summer to minimize problems like heat and dehydration:
SUPPORT INDEPENDENT SOCIAL COMMENTARY!
Subscribe to our Substack community GRP Insider to receive by email our in-depth free weekly newsletter. Opt into a paid subscription and you'll get premium insider briefs and insights from us daily.
Subscribe to our Substack newsletter, GRP Insider!
Learn more
Hydrate Regularly
Be sure to drink as much water as possible. The heat is nice and all but you wouldn't want to let yourself become dehydrated. Considering the way the temperature rises during this time of year, one really runs the risk of becoming dehydrated if one isn't careful. So be sure to always drink plenty of water whenever possible and it may be a good idea to bring a full drinking bottle with you if you need to travel.
And no ladies and gentlemen, I wouldn't recommend filling your drinking bottle with an alcoholic beverage.
Stay Out Of The Heat At Noon
Look, I don't have anything against sunbathers. As a matter fact, I even think we may even need more of them. But putting my perversion aside, the summer heat in this decade is definitely a record-breaker and we can no longer deny that being in the heat for long periods of time isn't exactly good for your health.
Constant exposure to the heat can lead to things like dehydration (which is already mentioned above), heat stroke for those with weak physical constitutions and (worst case scenario) skin cancer. So if you're going to go out in the heat this summer, it would be more advisable that you go out in the early morning or late afternoon when the heat is slightly more tolerable.
Conserve Water
Well, I saved the most important for last.
Thing is, one of the big reasons why a lot of people are suffering from all kinds of heat-related problems this summer is because a lot of them don't know how to save water. Indeed, for some of us, wastefulness has become a lifestyle on its own. Unless we can change or at least minimize this kind of attitude, I can assure your summer problems will only get worse and rainy season is still a long ways off.
So here's what you can do:
RECYCLE WATER: Instead of flushing your toilet, watering your plants or cooling the ground with fresh water, you can instead use used dirty water (like the water you used for washing your hands or bathed in) for said purposes. After all, I don't think it makes any real difference to flush away waste material with "waste water" and germs only serve to make the ground more fertile. By doing this, you can free up fresh water for more important purposes such as bathing or washing one's clothes.
LIMIT USE OF WATER: Don't turn your faucet on full blast unless you really have to. If you don't really need that much water, then perhaps you can make do with a small and weak stream of water.
SAVE WATER: Use large covered containers or drums to store water in case your water supply in case your water supply gets cut off. However, be sure to keep them covered to prevent mosquitoes and other pests from breeding in them.
I HAVE RETURNED TO LAY WASTE TO OUR ENEMIES!