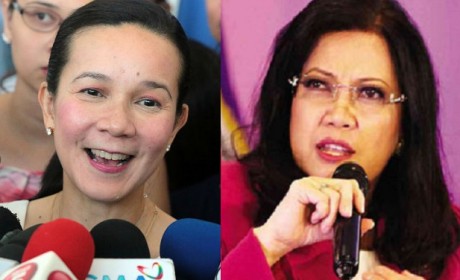 The recent ruling of the Sereno Court, validating Sen. Grace Poe Llamanzares' (GPL) claim that she is a natural born Filipino, has underscored the need for the voters to pick someone who has a competent understanding and appreciation of the supremacy of the Constitution and not the Supreme Court itself. The Supreme Court, afterall, was borne out of the Constitution and it is merely the Supreme Court's role to preserve constitutional norms and structures and guarantees from interference by the other branches of the government, even when those branches that command popular support (and perhaps special interest support). GPL, if (or when) she wins the Presidency, with her lack of or limited background in law and her penchant for populist rhetoric will likely appoint justices inclined to engage in judicial activism. (She is a beneficiary of judicial activism, afterall.) Picking competent and objective justices is important because we potentially run the risk of more cases of judicial overreach with judicial activists as demonstrated by the nine gods of Padre Faura whose recent ruling defied logic, competence, objectivity, and diminished the supremacy of our Constitution over external laws.
Flawed ruling
The Sereno Court seems to have redefined what a "natural born Filipino" is. It stated that GPL's blood relationship to a Filipino is demonstrable. But as we go through the Sereno Court's ruling, you will see that the ruling is shakier than a jackhammer operator playing Jenga on lunchbreak while standing on a greasy spring.
SUPPORT INDEPENDENT SOCIAL COMMENTARY!
Subscribe to our Substack community GRP Insider to receive by email our in-depth free weekly newsletter. Opt into a paid subscription and you'll get premium insider briefs and insights from us daily.
Subscribe to our Substack newsletter, GRP Insider!
Learn more
The Sereno Court ruled that the burden of proof for GPL's natural born Filipino status is with the respondents (complainants) and not on the petitioner (GPL). The 47 page summary ruling seems to have ignored a relevant jurisprudence on the Paa v Chan case where it states:
"It is incumbent upon the respondent, who claims Philippine citizenship, to prove to the satisfaction of the court that he is really a Filipino. No presumption can be indulged in favor of the claimant of Philippine citizenship, and any doubt regarding citizenship must be resolved in favor of the State."
The Court also said that the burden of proof does not shift, especially in this case where there is a high probability that her parents are Filipinos. They based this high probability claim on the statistics presented by the Solicitor General, arguing that a child born where GPL was found has more than a 99% chance of being Filipino. So in essence, the Court has embraced the principle that probability determines truth. That being a "natural born Filipino" is not determined by blood lines anymore (jus sanguinis) but by probability.
It is interesting to note that according to Adler's philosophical argument:
The words "certainty" and "probability" do not apply to propositions that are either true or false. These propositions entertained by us with suspended judgment should never be qualified as either certain or probable.

In the Anglo-American common law there are degrees of certainty and doubt. Certainty attaches to judgments beyond the shadow of doubt; not certain are judgments made with a reasonable doubt; and less certain still are judgments made by a preponderance of the evidence.

The last two are judgments to which some degree of probability must be attached, the former more probable, the latter less probable.
In GPL's case, we are dealing with the question whether GPL is a "natural born Filipino" or not. The Constitution is clear about the definition of what a "natural born citizen" is. Our law states:
Natural-born citizens are those who are citizens of the Philippines from birth without having to perform any act to acquire or perfect their Philippine citizenship. Those who elect Philippine citizenship in accordance with paragraph (3), Section 1 hereof shall be deemed natural-born citizens.
Paragraph 3, section 1 states:
Those born before January 17, 1973, of Filipino mothers, who elect Philippine citizenship upon reaching the age of majority
Nowhere in the Constitution can we see a suggestion that the definition of "natural born Filipino" is based on probability or amount of degree of certainty. The language regarding the definition of "natural born Filipino" in the Constitution is about NECESSITY and not possibility nor probability. So really, it is quite tempting to mock the Sereno Court's statistics-based reason with Homer Simpson's words of wisdom:
"Oh, people can come up with statistics to prove anything, Kent. 14% of people know that."
Next, the Sereno Court supported their contention in lieu of GPL's physical features which they said are typical of how a Filipino looks. Really? This is almost laughable. It is absurd that at this age, these brilliant majority justices are ignorant of the fact that other people from other countries (such as Indonesians, Malaysians, etc.) can pass for Filipinos.
The Court also ruled that GPL's "natural born Filipino" status is supported by international laws. A few of the laws used to justify their decision and the objections raised against such laws were discussed in a Philstar column by Federico Pascual Jr.:
1. Universal Declaration of Human Rights (UDHR)
The main argument of the Court here was pretty much all about anti-discrimination. However, such a right guaranteed by the UDHR does not obligate states to automatically confer nationality to a foundling at birth. It also does not state mandate conferment of "natural born citizenship" at birth as defined by the Constitution.
2. Convention of the Rights of the Child
Although the Philippines is a signatory of this convention, merely guarantees a child the right to acquire a nationality and requires the contracting states to ensure the implementation of this right to prevent the child from being stateless. But the convention does not guarantee a child a nationality at birth (the right to acquire is not the same as automatic conferment). Even if one argues that this is merely semantics, it still does not mean an automatic conferment of "natural born citizenship" as defined by the Constitution.
3. International Covenant on Civil and Political Rights
Again, although the covenant states that every child has the right to acquire a nationality, it does not guarantee automatic conferment of "natural born citizenship" status as defined by our Constitution.
4. The Hague Convention
This convention says that:
A child whose parents are both unknown shall have the nationality of the country of birth. If the child's parentage is established, his nationality shall be determined by the rules applicable in cases where the parentage is known."
So this tells that, a foundling is presumed to have been born in the territory of the state where it was found. The convention also states:
"The law of that state shall determine the conditions governing the acquisition of its nationality."
The contracting parties have to enact legislation prescribing the conditions for the acquisition of citizenship by a foundling. Now the Philippines is not a signatory to this convention and therefore not bound by it. But even granting (without necessarily accepting) that we have to embrace this convention, it is incumbent upon our legislative branch to craft a law on how citizenship is conferred, not the judiciary.
5. Convention on the Reduction of Statelessness
The convention states that:
"A contracting state shall grant its nationality to a person born in its territory who would otherwise be stateless."
But again, the Philippines is not a signatory country to this convention so technically speaking we are not bound by it.
Implication
As I mentioned, the Sereno Court's main point on the validation of GPL's claim that she is a "natural born Filipino" seems to hinge on anti-discrimination. I don't know about you but to me this heavily smacks of Appeal to Pity. With its landmark ruling, the Court has effectively amended the Constitution with regards to the definition of "natural born citizenship" and usurped the power of the legislature to perform the amendment function. With its reliance on international laws, especially the ones that we are not even a signatory of, it effectively abandoned the supremacy of our Constitution. Abandoning the supremacy of our laws over foreign or international laws diminishes the meaning of being a sovereign nation.
Isn't it too far-fetched for someone who once abandoned Filipino citizenship to pledge allegiance to a foreign land, only to come back to it because of political convenience and opportunity, to embrace and appoint justices to the Supreme Court who are prone to judicial activism and judicial overreach, just like the 9 gods of Padre Faura who benefited her?
(Image taken from Inquirer.net)
Calling a spade, a spade…