Jessica Zafra, in her recent Interaksyon.com article Shut the f-ck up, idiots fails to elevate the debate. Sure, perhaps she might feel she is surrounded by idiots who hold supposedly bigoted views about the lesbian, gay, bisexual, and transgender (LGBT) community. However Zafra loses, because she had launched herself into an amusing tililing rampage against them and, in the process, said a lot of things without carefully thinking things through first.
For one thing Zafra presumably addresses Manny Pacquiao telling (presumably) him, "you are [an] insult to your own religion." She then goes on to point out that "the scripture you quote dates back to a millennium where the tribe had to reproduce as a matter of survival […]". Well, Ms Zafra, how could Pacquiao who quoted from the very scripture that is the foundation of his very religion have "insulted" his own religion? Pacquiao (presumably) was just being a good and true practitioner of his chosen faith.
Well, that's what happens when you write an angry article. You just forget to think things through.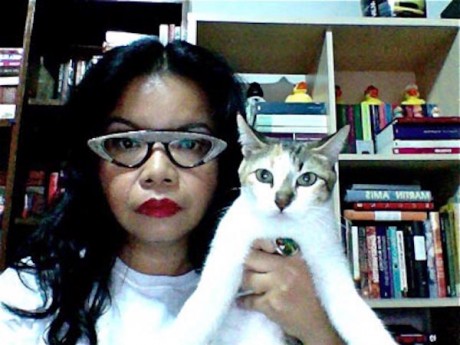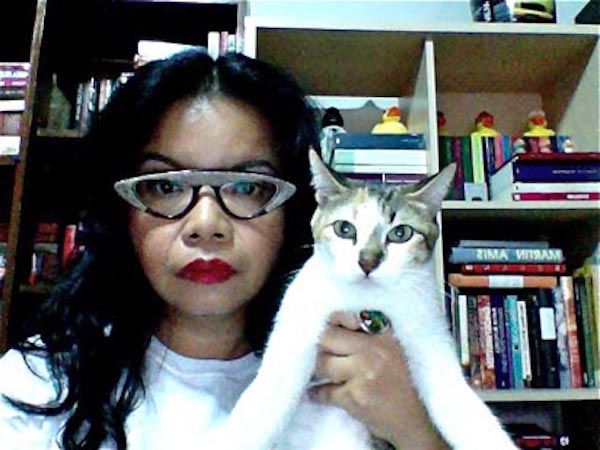 But the real gem of a fallacy in Zafra's piece is when she wrote that "LGBT rights are human rights. They are not open to debate." Oh, but they are, Ms Zafra. In modern times everything is open to debate. That is how knowledge evolves. In fact, the only thing not open to debate is the Holy Scripture of a religion — a position one takes if one is a practicing member of said religion, that is.
So then by saying that "LGBT rights" is "not open to debate", did Ms Zafra just found a new religion?
That simply does not make sense. Even as I write this, "LGBT rights" are being debated by legislative bodies all over the world. Indeed, the fact that same sex marriage remains illegal in the Philippines is proof that this notion is, itself, undergoing the rigours of debate amongst people who have been elected to do just that.
Funny enough, Zafra also is an expert on evolution. Here is Zafra again ehibiting this expertise…
Our species did not go through millions of years of evolution only to surrender to morons. Or do you not recognize Evolution anyway, you dumbass creationists?
Evolution, Ms Zafra, does not follow any particular pre-set purpose. It just is. And it just happens. Random mutation is at the heart of Darwinian evolution. What decides which mutation survives is the environment and the survival and competitive pressures it puts on organisms.
So, Ms Zafra, you're right. Evolution did not happen only for us to "surrender to morons". Thing is, it did not happen for us to surrender to geniuses like you either. One way or another, all individual members of our species ended up hard wired in the head and in our physiology to favour one gender or the other — and at the same time be repulsed by one form of sexual practice or the other. It was nothing personal. Those urges — and revulsions — are just products of the evolution you fancy yourself an expert on.
Just as homosexual attraction is a physiological condition, the physical revulsion heterosexual people feel about homosexual sex is also physiological in nature. Does that justify vilifying and discriminating against homosexuals? No, it doesn't; just as our hardwired instinct to kill people who harm our loved ones does not justify murder. It's called being a modern human being. But part of being a modern human being is having the brains to also recognise that our reptilian impulses still exist and, more importantly, recognising that pretending they don't exist or willing them to not exist is plain and simple moronic. What makes us human is our ability to overcome them even as these base instincts exist side-by-side with our uniquely-human reasoning faculties.
Unfortunately, Ms Zafra, you do your cause no favours by writing in the infantile way you do, and on a platform provided by an esteemed media organisation like Interaksyon.com at that. You just become part of the bunch of chattering shills whose cerebral cortices have failed to overcome the urge to say and write what you just wrote here.
If the issue is "not open to debate", then what's the point in your writing this piece, Ms Zafra? You ended the conversation even before it got started.
[Photo courtesy Interaksyon.com.]
benign0 is the Webmaster of GetRealPhilippines.com.