Evil, a word most of us is probably familiar with.
If I were to ask people to draw their idea of the embodiment of evil, they will more likely than not just draw a big red guy with horns or anything similarly demonic. However, I strongly doubt many of us would ever draw ourselves. Indeed, many of us forget that evil is an internal thing. Something that comes from within us rather than an external force as some would have us believe. Many of us would rather demonize anything we see as "evil" in society but very rarely do we question our own motives and actions.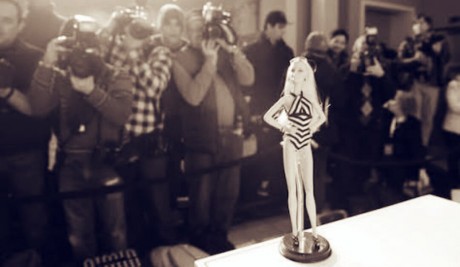 We often forget that evil stems not from any outside force, but from within the darkest reaches of our own very souls. Granted, since I hold religious beliefs, I also believe in demons and the like, but I've come to think of them less as irresistible embodiments of evil but as spiritual versions of trolls (not the under-the-bridge kind, either). They are, as I've come to realize, merely background noise or unpleasant imagery. They have no actual influence on our actions unless we allow them and that we are largely responsible for the evil that we do.
Whenever I watch a religious-themed program on local TV, I almost always see relatively simple plots wherein all the bad things that happen in the story usually come from some kind of evil force or entity. Of course, these are just the shows we have that are all too often tampered with by our own government and church. Perhaps some day, when things have finally changed for the better in our beloved country, things might yet improve. However, I strongly doubt that it won't be anytime soon and that my grandchildren (if I have any) will probably have families of their own by the time that happens.
Anyway, as I've come to see, what many Pinoys fail to realize is that evil is simply stupidity. That's right, evil, when stripped of all its glamour, mystery and seductions, it's just stupidity plain and simple. Evil is simply choosing to do what is wrong over what is right for often selfish or poorly thought-out ideas. Evil is never creative and more or less rationalizes itself whenever faced with criticisms. Rationalizations that are, more often than not, groundless and can be easily deconstructed if examined closely as they are all too often based on poorly thought out logic.
However, evil is still and probably always will be dangerous and is why, whenever we encounter it, we should make an effort to confront it even in a small way. Granted, evil can become very powerful if allowed to grow (which is all too often the case in the Philippines) but they often begin as relatively innocuous things like corruption or cruelty in the workplace, campus or even the home and can be dispelled or banished with the right action. More often than not, evil grows when good people fail to confront it and that it all too often originates not from any outside source but from within ourselves proper.
I HAVE RETURNED TO LAY WASTE TO OUR ENEMIES!