According to a report on the results of a World Economic Forum (WEF) survey conducted across 15 economies that "account for approximately 65 per cent of the world's total workforce", robots and artificial intelligence technology will eliminate 7.1 million jobs over the next five years. The new technologies will, however, create 2 million "new positions" which will "offset" this loss.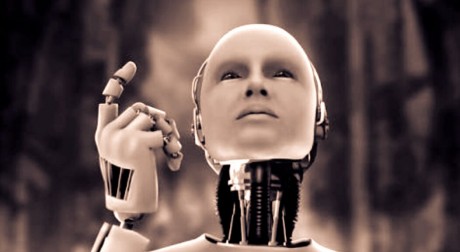 But, according to the report, most of the jobs that will be lost are in the administrative sectors where work involves "routine tasks". The new positions expected to be created by these new technologies will likely involve different skills. As such, it is likely that displaced workers will not necessarily be readily available to fill them.
The "Future of Jobs" report concluded that jobs would be displaced in every industry, although the impact would vary considerably, with the biggest negative losses likely to be in healthcare, reflecting the rise of telemedicine, followed by energy and financial services.

At the same time, however, there will be a growing demand for certain skilled workers, including data analysts and specialist sales representatives.
The Philippines currently depends on a vast army of overseas foreign workers (OFWs) to prop up its economy. Up to 10% of the value of its national output is accounted for by the remittances of these OFWs to their families that remain in this impoverished nation. More than 2 million OFWs are deployed across the Middle East, Europe, and North America and are employed mainly by businesses in the service industries.
This recent WEF report highlights the inherent risk in this dependency on labour-added-value as the primary driver of a national economy. Already, a significant portion of this OFW labour force is at risk as Middle Eastern countries like Saudi Arabia which traditionally absorbed hundreds of thousands of OFWs experience economic pressure thanks to crashing crude oil prices. Downward pressure on global oil prices can also be partly atttributed to technological developments — in energy sourcing and harnessing as well as in machines that use alternative sources of fuel (such as electric cars).
Considering the way technological development tends to follow an exponential rate of increase with adoption keeping pace at the same rate, it is important that governments of countries such as the Philippines where employment opportunity originates mainly from overseas or from foreign investments start to formulate strategies to meet these coming challenges.
benign0 is the Webmaster of GetRealPhilippines.com.