Truth be told, I'm not exactly someone who likes to participate in celebrations. However, right now, I would like to take the time to address all of you, both my fellow writers and our readers a happy and fruitful New Year. One reason I didn't greet anyone Merry Christmas is because I'm not really sure if December 25 is indeed the date of the birth of Jesus Christ. However, there's certainly no doubt that January 1 is the start of a New Year so here I am with my words to you on how things just might take a turn for the better if we, as a people, can play our cards right.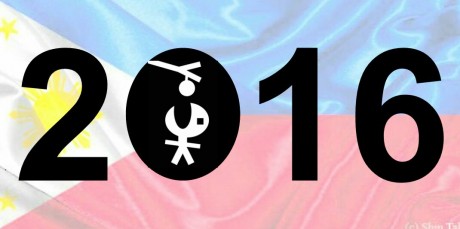 The thing is, people like President Aquino seem to think little of the internet and social media. He calls it "useless" and incapable of anything productive. However, one has to remember that we can often get more truthful information from online media, which often come from trustworthy international sources, than we do from local ones especially if they are owned or aligned with the ruling powers of our country. While some might not admit it and openly, it's more than a little obvious that the oligarchs who reign over our lands want us to remain in a state of mind similar to that of those in the Dark Ages.
Once again, we're stuck with stuff like the MMFF and their many products that reek of mediocrity and stupidity. While they might have gems here and there like Muro Ami and Honor Thy Father, there's no denying that they are essentially chunks of gold in a sea of cinematic sewage. But the fact that people are now starting to complain of this annual tradition is a sign of hope that Filipinos are no longer happy with the status quo. Well, it might just be the Star Wars fans who are raising their voices but more than a few are expressing their concern over the substance of our own films and what they have to offer our youths.
Another point I'd like to remind you all of was the negative reaction to the Mar Roxas campaign ad. Sure, it was a small act of defiance. Indeed, no more than 20-30,000 people gave their vehement disdain for the whole ad and there were still some who chose to support the video. However, while certainly small, this proves that a lot of Filipinos are no longer beholden to celebrities and the LP candidates they often support. While probably not many yet, this is a clear sign that many of our countrymen our waking up and are now able to see past the illusions our media has woven around them. It fills me with some hope that a percentage of the Filipino people, even if small, are now breaking out of the matrix of delusion our government and their allies have created.
It is with the hope, even if vain, that the Filipino people are waking up from their stupor and delusion that I leave you this message. Dawn is coming my dear countrymen and the people, though still few at the moment, are rising. Of course, sunrise may be ways off yet and, as we all know, the night is always darkest before the arrival of the sun, but there are more of us now to guard against the darkness of ignorance and apathy and it is in you, our dear readers, that I place my hopes for a better year.
Happy new year, brothers and sisters of the faith…
I HAVE RETURNED TO LAY WASTE TO OUR ENEMIES!