Again, I find myself angrily writing another article after getting royally enraged by a lot of you Pinoy gamers out there. Really, I must admit, it's really ironic now that I have the time to really think about it. I know a lot of you scream "Pinoy Pride" at the top of your lungs whenever Manny Pacquiao wins a boxing match or when a beauty contestant like Pia Wurtzbach wins big in an international pageant and yet you yourselves bring nothing but shame and dishonor to our beloved country through your immature and sometimes even animalistic behavior. Then again, "irony" isn't really something a lot of you understand, eh?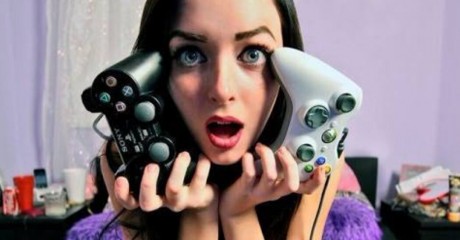 Anyway, I'm here to discuss the proper etiquette for playing MMORPGs. What some of you may not know (even though I know some of you have been playing for quite some time) is that MMORPGs are often international games. Unlike Japan or South Korea, the Philippines doesn't have it's own game servers and has to share with Southeast Asia or the rest of the world. This means that it's likely that majority of people playing aren't Filipino and, by behaving like the unruly animals that we are, we are essentially showing the world what a broken and dysfunctional people we are. So much for "Pinoy Pride", eh?
Look, I'm a gamer too, okay? I enjoy my MMORPGs as much as many of you. However, it's more than a little infuriating to be denied from a squad or party because of my nationality and somewhat heartbreaking when I am told that I don't behave like other Pinoys who I'm mostly told have horrible attitudes and are either trolls or outright griefers. While I don't know what your problems are, I think it's time I delivered another sermon about your bad behavior and I don't care if you hate me for it.
So again, are you ready to be butthurt?
On Speaking Tagalog
Actually, this issue has been a very hot topic of debate on our FB community page on GRP. However, since this article is about the gaming scene, we'll save that discussion for another article.
Look, I'm a Filipino like the rest of you and yes, I speak just as much Tagalog. However, as mentioned above, MMORPG communities often include multiple nationalities often with each their own language. That is why it is often best to default to a universal language like English when communicating with other players.
To be honest, when it's just me and my fellow Filipinos in a squad or party, I too resort to my mother tongue. After all, what would be the point? However, when in the presence of foreigners, I either use English or, on the occasion I'm forced to speak Tagalog, I translate for our non-Filipino members. This is often an unspoken rule in my own community as Russian or Brazilian (or any other non-English-speaking nationalities for that matter) will translate for their friends or associates who do not speak English.
I know a lot of you are more comfortable speaking Tagalog, but think about it: How would you feel if other players speak Russian or Cantonese (or any other language you don't understand) to you or your party members in the middle of a mission or dungeon run? It can be at best disorienting or, at worst, creepy as you don't understand what is being said. Remember that saying about people cursing you in another language with you none the wiser? Well, that's exactly how you make non-Tagalog speaking players feel.
Like I said, there's nothing wrong with using Tagalog in the presence of fellow Filipinos, however we should try to use English in the presence of other nationalities so as not to confuse or disorient them.
On Dirty Talk
Okay, here's the thing, I'm guilty of this too. As a matter of fact, I even won the title of DYM in my own gaming community which means "Dirty Young Man" (as a young counterpart to "Dirty Old Man" and yes, we have one too) because of my general nastiness. However, as is the rule with the rest of my community, we try to be as wholesome as possible when in the presence of younger players. That means when there is a minor in the squad or party, we must try to avoid using any kind of sexual innuendo, make no mention of sex, alcohol or drugs or anything related to them and, above all else (and God forbid if you do) make no sexual advances towards them.
What infuriates me more than anything is that there was once a case of a player getting banned from the game for making sexual advances towards a minor in global chat (this means that his words were visible to the entire game world) and learned later on that he was actually a Filipino…
Like I said, I'm pretty nasty too, but I try to keep it to myself in the presence of strangers. I won't deny that I'm a pervert but I also fully understand my boundaries. I hope you guys can learn to be more discreet with your nasty behavior as it is a major contradiction to our alleged "wholesomeness".
On Aggressive Begging
Okay, this is probably the worst offender and is the reason I've saved it for last.
In our country alone, we have problems with squatters and beggars hoping for free dole-outs from people. Apparently, a lot of us have also taken to begging for dole-outs from other players in various MMORPGs. Yes, instead of playing the game as one should and earning rewards through "grinding" (that is, fighting monsters and adventuring), there are those of us who are simply content with begging for money and gear from other players.
Then when, other players refuse to give us anything, some of us have the gall to get mad as if they are obligated to help us. Ladies and gentlemen, need I remind you that other players are people in real life and probably have their own needs, wants and objective. They're not playing the game to please or provide for you, they're playing the game to enjoy themselves either through competitive play or distracting themselves with the game world proper.
If any players are ever nice and decide to give you something or help you out in your adventure, be sure to show them your gratitude because they probably have other things in mind to do. Even when they say they're just helping you because they have a lot of (in-game) money or are bored, you should still be thankful that they're helping you at all. However, when they don't, note that they're not obligated in any way to help you at all.
***
So there, for all your talk of "Pinoy Pride", it's really heart-wrenching to find out that a lot of us are actually responsible for ruining our own image to foreigners. You can cheer all you want for Manny Pacquiao or Pia Wurtzbach but if we ourselves, the people of the Philippines, are rude, inconsiderate and mean-spirited then we will always be seen as a backward and selfish by other nationalities and will be disdained and hated. If you really want to talk about "Pinoy Pride" then you should make yourselves something worthy of pride through courtesy and kindness and not just bandwagon on famous Filipino people.
And before I forget, dear parents, if your children are also gamers, be sure to teach them proper gaming etiquette as written here. Remember, if your child is ever banned or reprimanded by game developers and game masters, it's not them who will be held accountable for their actions but you, their parents who did not teach them proper manners. Besides, it's good practice to keep up with what you're children are up to because I can attest to the presence of sexual predators in the gaming world.
The sermon is over, go and play your video games responsibly!
I HAVE RETURNED TO LAY WASTE TO OUR ENEMIES!