Now that you've read my latest rant about being single, it's time we go to a different topic. While I did mention something about Pinoy romantic-comedy shows (or "rom-coms" for short), I failed to elaborate deeper into the erroneous or sometimes detrimental influences of our local rom-coms. Again, I need to say that there's nothing wrong with watching Pinoy rom-coms and appreciating what they have to offer. However, I also have to point out that you still need to be able to tell the difference between reality and what our rom-coms seem to imply. And, unfortunately, only a handful of Pinoy rom-com fans are aware that what they're watching is purely fiction with a touch of "fairy tale" logic mixed in for good measure.
You Will Still Have Needs
Okay, first things first.
The thing is, in a lot of lyrics for love songs both local and foreign, you hear something that amounts to: "I can't live without you!" Or, alternatively: "You're all I need to survive!"
The same theme is used in many of our rom-coms wherein poor couples are able to survive and be happy so long as they have each other.
Well then, here's all I have to say about that: Bull. Shit.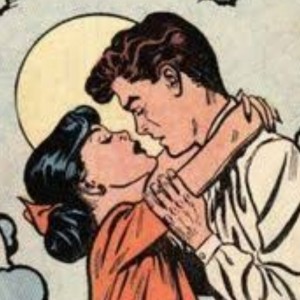 Yes, I do not and will never underestimate the power of love. Indeed, love can drive people to do great and wonderful things even if they are saddled with severe disadvantages and limitations. However, take note also how love can make one incredibly stupid and blind.
Most of all though, love can never substitute for our physiologic needs. Truth be told, while love might make you think differently, love isn't something that can substitute for good nutrition. If anything, love can just dull the pains of hunger, it doesn't really do anything to alleviate it. Only food can satisfy a hungry stomach after all. Once your "love haze" dissipates and you're forced to return to reality, you'll find yourself hungry again.
Love can give you strength and determination when you need it, it is a positive emotion after all. But it will not solve all your problems as a lot of our rom-coms seem to imply. Remember, asides from food, you can't pay your rent with love (although I've heard sex might work in some instances), love can't provide power for your household appliances, love doesn't make good car fuel, love can't send or keep your kid in school, love can't cover for your incompetence at work (although, again, I heard sex might work) and, most of all, love can't keep bad or incompetent people from becoming the president of your country.
There Will Always Be Conflicts
It's often shown in rom-coms that couples are always happy wherever they go smiling their happy smiles without a single hint of "lust". However, as I can confidently tell you, that's not what having a significant other is like. Having a girlfriend/boyfriend can be pleasant but you will always, always, have moments of terrible turbulence wherein the both of you can barely tolerate one another. Worse yet, this turbulence only doubles once you get married.
Yes, conflict is a constant in human nature. War, sports and brawling should confirm that on some level, we are a confrontational (if not altogether violent) species. Being in love isn't going to change that. At all.
You may come to care and love for someone but that doesn't miraculously dispel your disparities. As human beings (at least I hope your significant other is another human being), we cannot help but have similarities and dissimilarities. Perhaps it's your significant other's similarities that endeared him/her to you or perhaps you're a product of the "opposites attract" idiom. No matter your preferences though, the two of you will find something to fight over sooner or later. It's all a matter of if ladies and gentlemen, not when. Sometimes, your conflict can start from something as insignificant as coming home a few minutes late to something as irrevocable as erasing your significant other's save game in his or her favorite video game.
There Will Always Be Temptation
Tying in with my statements in the second point, this is another truth that our local media seems to gloss over or erroneously portray.
Being human beings (again, I really hope your significant other is a human being), our bodies are often hardwired to react when we see another person who is attractive to us, regardless whether or not we want to or if we're already with our significant other. It's usually up to the person who feels the attraction on how to react. If you're already "attached", as they sometimes say, then the best course of action would be to control your hormones and remind yourself that you already have someone in your life. Anyway, that's beside the point.
What I do find funny is that there are people who react negatively almost immediately when they see their significant other looking at someone else. Look, I can understand people for being jealous, but what I don't understand are those who immediately assume that their significant others or spouses are cheating on them even when they just happen to be staring at another person that they find attractive. Don't these same people also like to look at hot people on TV or in magazines, after all?
Look, like I said, if you feel jealous, there's really nothing wrong with that. However, what is wrong is when you make a huge issue out of an otherwise trivial incident. As humans, our attentions will be easily swayed by attractive people and there's no real shame in that.
Let me also remind you before I end this segment that there will always be temptations for all couples. However, I also need to stress that temptation doesn't always equal to an affair, ladies and gentlemen. Just because a person finds another person attractive doesn't always mean that he or she has forgotten their relationship with their current love interest or that they plan to immediately start a relationship with that other person.
I HAVE RETURNED TO LAY WASTE TO OUR ENEMIES!