There has been considerable reaction to Rodrigo Duterte's latest speech about removing subjects like calculus and trigonometry in schools which is covered by Vincent over here and later on by Fallen Angel in her latest article. According to Mr. Duterte, this is because the said subjects don't seem all that useful to start with and that they have no "real" application to a student's everyday life. Look, I'll be perfectly honest with everyone here and say that I never really appreciated said subjects either. Much like Mike Portes, another of our contributors, I also think that MATH stands for "Mental Abuse To Humans" and merely thinking about the word "math" makes my head hurt.
However, despite my raw hatred for mathematics, I fully understand its necessity and I concede that they should be retained in schools. If Mr. Duterte is really serious about helping students with their education, he should first start with the local media which is now infested with shows that are actually more detrimental than beneficial to the minds of our young ones. This topic was brought about by one of our commenters Matt De Leon who had more than his fair share of things to say about Mr. Duterte's decision to remove certain subjects from school curriculums.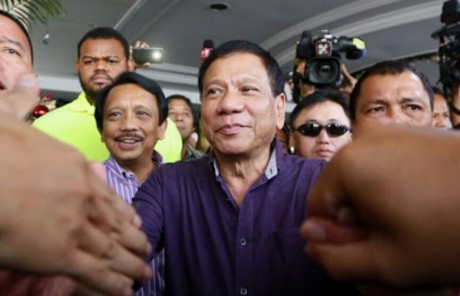 Okay, before you guys call me out again for attacking the media, please read the following first…
Truth is, whether we accept it or not, programming for local TV hasn't just failed to improve. It has in fact only gotten worse. Back during my childhood, when I got home from school or during weekends, I often got my fill of anime and cartoons which was finished off by a good educational program like Sineskwela or Bayani and, even if they weren't, I could at least pick up a good bit of creativity from shows like Hirayamanawari or similar shows. Unfortunately, majority of children of today who have no choice but to watch only the two big local channels get bombarded with nothing but teleseryes and similar programming.
I know it may seem innocuous and yes, people have a right to watch teleseryes if they want to. But again, as I've said for perhaps the hundredth time, watching or seeing the same thing repeating over and over again can have a subliminal effect on one's mind. As an example of what I'm talking about, I am willing to admit that my over-consumption of Warhammer 40,000 contributed to my depression just over two years ago and had to momentarily take a break from it as advised by my counselor at the time.
What I'm saying is that if Mr. Duterte really wants to improve the education of our children, he should start with cleaning up the local media first because they are most certainly not helping with the way our youths are becoming more and more warped today. If a grown man can be easily influenced by repetitive media consumption, what more with very young audiences who have very malleable minds and suggestible psyches?
I and a good number of other contributors have probably said this already, but it still bears mentioning that the following be removed or at least reduced if we want to improve the minds of our youths today:
Themes Of Dysfunction And Infidelity
They say that the basic unit of the community is the family. If that's the case, then it bears mentioning that a lot of our local programming is doing nothing but destroying the community with its subliminal effects. When all you see are shows filled with cheating husbands and wives and slapfests, what kind of values do you expect our youths to pick up.
Indeed, as a lot of contributors here point out, a lot shows today seem to imply that dysfunction and infidelity in the family is "normal" even when they clearly aren't.
The "Emo" Nature Of Teens
Well, let's face it, teens are emotional to start with. I'm sure all of us can relate somewhat as majority of us can remember the rigors of puberty. However, what our media does is only make it worse by playing up the emotional and dramatic nature of being a teen.
Teens will be teens, that's true also but what I think most teens today need is guidance and not misguidance which they often get from local TV programs that not just fail to understand them but also deceive them on how the reality of life actually works.
The Overemphasis On Love And Romance
Again, you guys are welcome to call me a bitter old coot. However, as mentioned in some articles before this one, everything in the media is about love, love, love. Of course, there's nothing wrong with romantic love, mind you but when you factor in the country's ever-growing population problem and our reluctance to use contraceptives, then you can see how utterly self-defeating we are as a people.
Love may be important, but let's not forget that there are other more practical pursuits that are necessary for one's life. For instance, love can't put food on the table or pay for your children's education. Now love can inspire you to do wonderful and amazing things but it can only go so far.
***
Look, I'm not saying that you should totally ban the stuff I just mentioned. However, I still think that reducing them or switching up the time slot may be a good idea. I don't know about Mr. Duterte. Probably, during his time at least, parents and teachers were the only people he interacted with as a child. As for the youth of today however, one of the most defining influences is the TV which acts almost like a second parent to children. So if Mr. Duterte really wants to improve the education and literacy of Filipino children, he should start by at least minimizing the negative messages they can get from television.
Now, I'm willing to understand if they don't return anime during weekday afternoons as there are shows like Berserk that aren't appropriate for very young audiences however they should at least bring back educational programs like Sineskwela or Math-Tinik…
I HAVE RETURNED TO LAY WASTE TO OUR ENEMIES!