Before I begin, let it be known that I am also quite a slacker. Indeed, I suppose just about everyone feels lazy every now and again. Unfortunately, as individuals, we take simple "laziness" to a whole new level. It's one thing to slack off at work every now and again, but it's something else entirely to abandon essential or crucial tasks and leave them up to other people who are already stressed and overworked and still think that everything will come out okay. Look, we all get lazy from time to time but giving up on otherwise critical tasks because they're too long or complicated even though it's actually quite simple when viewed more thoroughly is just another sign of stupidity.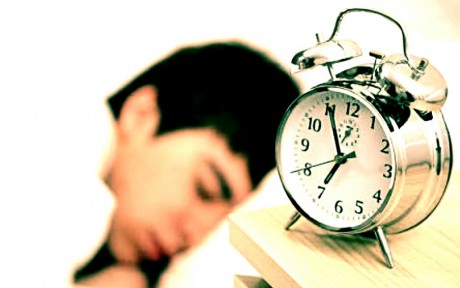 Anyway, here are my three points:
We Are Too Lazy To Read
There's the saying that "the devil is in the details" and I honestly believe that, more often than not, it is. Unfortunately, a lot of Filipinos either don't know this or simply don't care. They simply ignore the fine print even though sometimes, the fine print contains very crucial information. I know a good number of people who outright break gadgets given to them simply because they were too lazy to read the instruction manual.
If we're too lazy to read even simple instructions or directions, how can we hope to fully comprehend laws that are meant to govern our lands? How can we understand important messages when we are simply too lazy to read them in full?
We Are Too Lazy To Think
Tying in with the above, a lot of us are simply too lazy to think for ourselves. This is probably due to the fact that we're so used to the media spoonfeeding us information but I digress. To be completely honest, this is probably one of the biggest reasons a lot of politicians manage to hoodwink us during elections.
A lot of them encourage us to simply let our emotions get the better of us and lead us to make decisions we fail to think about thoroughly. If one looks at the 2010 election, one notices how the politically biased media convinced majority of voters to make a rash decision through sympathy instead of sound logic.
We Are Too Lazy To Act
Another glaring issue is our inability to take action for ourselves. More often than not, there are those of us who simply leave everything up to leaders and other authority figures. They refuse to take initiative and take control of their own lives. Then, when everything comes apart, they just blame said leaders and authority figures even when it was they who failed to lift a finger to help in matters.
Indeed, how can we solve the problem of flooding and the outbreak of diseases when we just love to litter and fail time and time again to dispose of their waste properly? We also love to complain about crime being so rampant even though it was we who neglected to report it to the authorities in the first place.
***
Ladies and gentlemen, if we really want the 2016 election to count for all of us, let's make a genuine effort not just in finding someone who'll provide us with solutions for the problems of the Philippines but also in implementing said solutions in our lives to improve both ourselves and one another.
I HAVE RETURNED TO LAY WASTE TO OUR ENEMIES!