This article is a response to this article in regards to Alma Moreno's decision to run for senate and how easily she seems to have become a candidate…
"The road to Hell is paved with good intentions."
~Karl Marx
Look guys, it's time I came out and finally said it: No, leadership is not an easy task and simply having good intentions (if they are indeed "good intentions" at all) is not enough to guarantee that you will be a good leader. On the contrary, good intentions aren't really what makes one a good man or a good woman but good actions. Unfortunately, once again, another misguided celebrity joins the fray with folks like Lito Lapid, Ramon Revilla Jr. and Manny Pacquiao.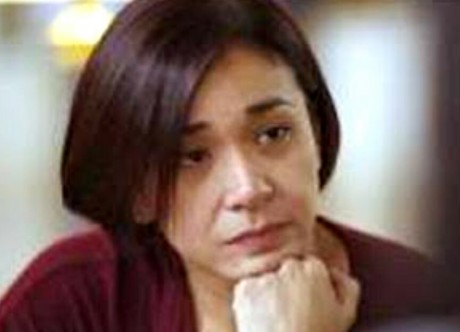 Oh dear, what is this country coming to? Oh well, why am I even asking? I should know after all just how utterly dumb and incompetent Pinoys can be, especially when it comes to voting. I mean, really, it shouldn't really surprise anyone anymore that Alma Moreno and similar individuals somehow make it into politics even though they are so clearly ill-equipped to even fully understand the priorities of their chosen position. Heck, she might even make it president someday if given enough time and resources to work with. Oh heck, I'm ranting again, sorry about that. Unfortunately, I just can't hold back my indignation anymore.
"Huwag muna ngayon. Darating ang araw na magpapa-interview ako. Hayaan na muna ang bashers." (Not now. There will come a time when I will grant an interview. Let's just ignore the bashers.)
"Ako po si Alma Moreno. May pinagdaraanan po. Siguro naman napanood nyo sa TV. Pero lumalaban pa rin. Hindi man ako ganun kagaling magsalita, may puso naman ako sa tao." (I am Alma Moreno. I am going through something. I guess you've all seen it on TV. But I am still persevering. I may not be good with words, but my heart is for the people.)
These are the words stated by Ms. Moreno so far and, much to my disdain, there are still those who are adamant to support her regardless of her lack of leadership qualities. Having a heart (or claiming to have a heart) is not enough to make one a viable candidate as a leader or lawmaker. Sure, it's a key trait that's needed for all candidates but it is most certainly not the sole requirement.
Here, allow me to disillusion you:
A Good Heart Needs To Work With A Good Brain
I don't really want to underestimate or belittle anyone. I really would like to think that anyone can be a good leader if given the proper experience and resources. Unfortunately for Ms. Moreno, it's quite clear that she still has quite a bit to learn before she can even think about becoming leader.
Kindly read the above quote by Karl Marx. To be honest, it has quite a few interpretations but the one that I actually want to go with is that before you actually help someone, you should first consider whether or not the "help" your giving is actually beneficial and not detrimental to the person or persons you're trying to help. For instance, not all appliances in a given home can be fixed by an amateur. With more delicate situations, you need to contact professionals, people who know what they're doing, to make sure everything works out. After all, if you try to fix something you don't understand, you'll just likely break it.
Now if you want a more drastic example, think this: Would you ask a common carpenter to perform delicate neurosurgery on your child? Would you ask an introverted and socially awkward scientist to host a party? Would you ask an overweight office worker to actively participate in a paramilitary operation that involves detaining hate-crazed terrorists?
A Good Heart With A Will Of Iron
Another important trait of a leader is resolve, a willingness to see things done regardless of how difficult or scary they may be. Truth be told, if Ms. Moreno balks at just difficult questions just like the ones in her previous interview, one has to wonder how she would face up to a real crisis. Imagine if terrorists were to suddenly attack some part of Manila, how can she be expected to react? Will she just ask "do I need to answer that" in front of reporters even as the body count rises?
Being a leader or lawmaker requires one to have at least a deep sense of courage. For one to be a true leader, one must be willing to consider decisions that some or even many may consider unsavory. Remember that the common people look to their leaders for guidance in times of crisis. However, when a crisis does show up, can Alma Moreno and those similar to her make the proper decisions to better protect her people.
A Good Heart That Can Question Itself
Sure, Alma Moreno can say all she wants that she has a "good" heart. However, I would still invite her to carefully consider what she means by "good" and if that goodness is supposed to help the people or just herself and those close to her. Heck, anyone can claim to be "good" or have "good intentions", but one must ask, are they really?
I don't know about all the rest of you, but I think to be truly "good" one must regularly inspect one's own motives and actions if they want to be seen as "good". To be honest, I myself am quite sure that I will never fit the bill of being truly "good" as I am too lazy, cowardly and perverted to qualify. I can only hope that Ms. Moreno is also willing to inspect the contents of her heart before claiming that she is one of the "good" candidates out there.
***
Let's make this clear okay; I am not simply "bashing" Ms. Moreno, I am simply "critiquing" her performance so far and the possible outcome should she actually win in the next election…
So please, for all those reading this, let's get real! Let's not throw away the future of our country!
I HAVE RETURNED TO LAY WASTE TO OUR ENEMIES!