More Filipinos should wholeheartedly embrace the Matapobre Philosophy. Stated in English, being matapobre is an entire way of life of looking down upon the ignoramus lot that infests Philippine society. And why not? There is much to be learned from the rich and very little to learn from the poor. Why elevate poverty to some perverse form of "blessedness" that it simply is not? Who wants to be poor anyway?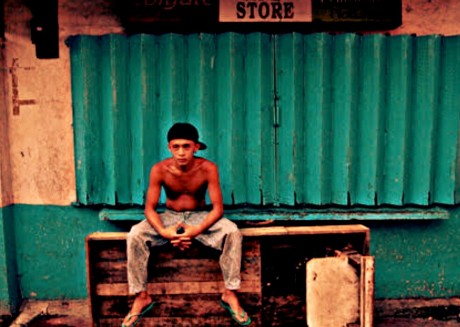 People who try to paint the matapobre among us as an "evil" circle of people are hypocrites. For one thing, the much-celebrated film Heneral Luna would not even exist today if its producers worshipped the tastes of the pobre or balked at challenging the industry status quo of pandering to their sentiments. Indeed, the rule of the pobre needs no additional support. It is doing quite well left on its own as it already holds the entire entertainment industry of the Philippines hostage to its detestable tastes. The fact that the intelligentsia found it worthwhile to engage in a social media campaign to keep Heneral Luna in theatres is enough proof that the tyranny of the pobre and their taste for low-brow slapstick and kabaklaan drama is a formidable force to reckon with in the fight to get quality movies enough air time in SM Cinema.
Notice too how while there are millions of books on the subject of how to get rich being published and flying off shelves every year, one will be hard-pressed to find a single book that lays out, say, a seven-step guide to achieving poverty.
Actually, I lie. There is such a book — the Holy Bible. It is a book with hundreds of pages dedicated to persuading people that being poor is such a fantastic way of life. Ironically, this book is backed by big round-the-clock advertising campaigns funded by big mega-bucks and big politicians living in big palaces. No less than the wealthiest and most powerful organised religion in the world bankrolls the continued publication of this book to the tune of capital deployed on a scale that dwarfs the portfolios of Wall Street's most celebrated bankers.
Having said that, the poverty we are up against in our embrace of the Matapobre Philisophy has nothing to do with the sort of poverty the Holy Bible coddles. Not at all. The poverty that is the real threat to Philippine society is a more insiduous one — a poverty of mind.
The trouble with mainstream pop-"activists" is that they fail to appreciate that there are many types of poverty. There is the "good" poverty that advocates of simplicity, pragmatism, and congruence with nature espouse. And there is Filipino-style poverty — a virulent strain of intellectual bankruptcy that is characterised by a perverse consumerism tightly-coupled with a baffling culture of mendicancy that is self-perpetuated within Philippine society.
If we are to believe these so-called "progressives" who take up "activist" causes that pander to notions of a "victimised" Filipino underclass, the poor and the manner with which they contribute to governance and culture are "under attack". They are convinced that the continued rule of crooked and incompetent leaders is not the fault of the masa that voted for them and that the mediocre products of their entertainment industry are really more the "national pop culture phenomena" we should be learning from and not the shallow degenerate affronts to good breeding that the matapobre sneer at.
Pitched this way, these "progressives" are trying to convince us that we are "missing the chance to learn" from the poor and the manner with which they contribute to or influence Philippine society at large.
Well, ok then, perhaps somebody should take stock of the specific opportunities to "learn" that we are supposedly missing out on by being matapobre. In short;
What is there to learn from the poor?
Better yet, let's pit the two camps side-by-side and see once and for all which of the two lists will be longer and more substantial:
* * *
(1) List of things to learn from the poor:
–
–
–
–
(2) List of things to learn from the rich:
–
–
–
–
* * *
And here is the lesson to be learned from this simple exercise:
It takes years of education (or informal learning), a mature mind, robust constitution, and sustained discipline in the way one conducts himself to be not poor; and a stretch on all of those virtues to be on the path to exceptional wealth.
In contrast to the above, any idiot can be poor. All human babies, for that matter, are born poor (babies have no money and nothing in their heads). Poor adults are essentially babies that stayed poor as they grew up.
It's simple, really
The path to enlightenment does not lead to the Payatas or to noon-time Filipino television programming. It leads to the gentrified citadels of hip in Makati and Bonifacio Global City, to theatres that unreservedly exhibit excellent movies like Heneral Luna, and to media networks that air The Discovery Channel documentaries on prime time.
benign0 is the Webmaster of GetRealPhilippines.com.