After my previous rants about the media, there are those who called me out on the fact that I can't really blame everything on them. After all, the bottom line is that media companies are simply about making money and little else. Whether or not something is right or wrong, moral or immoral, good or bad is not really their problem. Their only concern is essentially "selling what sells" as a certain NPC once said in Shadowrun. Remember that the Philippines is supposedly a democracy and everyone, media stations included, are allowed to use whatever means are available to them to make a profit.
However, like anywhere else, everyone in a democratic country has standards to meet and boundaries to observe. And yes, this does include the media. When any media station or company begins going past the limits of what is legal and family-friendly, it is the job of the MTRCB to stop them and rein them in. However, with what's happening so far both on our local televisions and our society at large, I can only wonder whether or not the MTRCB still exists. I mean really, after the general nastiness that seems all too rampant in the Philippines today, I'm at a loss on whether or not the MTRCB still operates in the Philippines or if its members are on some kind of permanent vacation.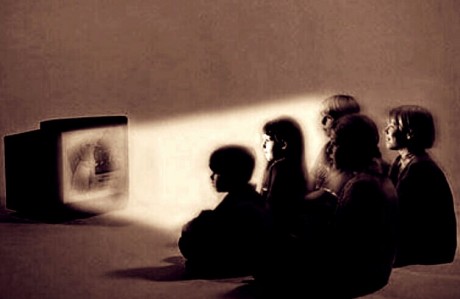 To the members of the MTRCB who might be reading this, here are my two cents on your job so far. Yes, I know that I'm just an amateur, but my days as a psychologist's assistant has shown me more than I needed to know about what is happening in our society. It's your job to make sure that the media is giving our youths informative and wholesome entertainment but, with everything that's happening and continuing to happen, I can only speculate that the MTRCB has essentially become an underground organization like the MIB.
Anyway, here are my observations:
Teen Pregnancy
This is perhaps one of the most common cases my employer and I have encountered as of late. Well, teen pregnancies have always occurred throughout history (heck, Mary was 14 when she had Jesus) but their increase in frequency is getting more and more alarming. Remember what I said about over-romanticism? Well, my employer agrees with me that the way our culture has essentially become focused on romance and little else may have something to do with it.
Of course, there is the fact that we are all free to consume what media we want and I will certainly not deny that the Filipino people are both romantic and passionate in whatever they do. However, it is something else entirely to bombard people with nothing but romance, romance and romance. From our music to majority of our shows, there is not a single one that does not involve romance of one kind or another. And no, it's not the low-key type of romance either, it's usually the kind where the lead characters always get together in the end and live happily ever after.
Worse yet, the idea of love is presented as an idyllic thing that is actually quite different from what it really is in real life. While I am no expert on the matter, I really need to say that love is more about an acceptance for one another, a deep sense of trust and an acknowledgement of one's loyalty and responsibility towards his or her significant other. The local media magnates have essentially confused teen lust with true love and is trying to present it to the common people as the answer to all their problems without showing them the possible consequences such as teen pregnancy.
Infidelity
Well, like the above, there's no denying the fact that this does happen in real life. What's essentially sad though is that the media presents it as something that is normal. Look, being a guy, I can admit that our eyes might wander from time to time (and something that is not our hand might point to someone else), especially when alone, but that doesn't mean we all intend to cheat our significant others (in case you're curious, I actually don't have one).
Anyway, thanks again to the media's greedy ways, more and more people seem to think that they're spouses are cheating or will cheat on them even though that couldn't be further from the truth. Asides from teen pregnancy, my employer and I have been doing more and more marriage counseling in the previous months because more and more spouses are convinced that their significant other is seeing someone else or is planning to see someone else.
The most common denominator here is that all these clients have been watching nothing but teleseryes while at home. While I am only an assistant after all, I cannot help but correlate the factors. Please people of the MTRCB, if you understand what I'm trying to say here, stop the media from destroying families through paranoia.
Child Molestation
Ever notice that the victims of child molestation and rape are getting younger and younger?
Well, I hate to say it but I think it might have something to do with the way children in our media are being sexualized. As I've already mentioned, no one seems to be bothered by the fact that Willie Revillame essentially forced a young boy to dance like a male stripper and no one seems to give a rat's ass that a bunch of little girls dressed in skimpy outfits dancing sexily in imitation of noon-time show dancers on Goin' Bulilit. People even go on to say that as long as we don't look at them with malice, it's okay.
But then again, what about people who do look at children with malice? And, from the way they're allowed or forced to do what they do, who's to say that the producers didn't have malice in their minds? Then we even have the gall to wonder why we pedophiles like it so much in our country…
***
WAKE UP AND GET REAL MTRCB AND GIVE US BACK OUR ANIME!
I HAVE RETURNED TO LAY WASTE TO OUR ENEMIES!