An anonymous American blogger living in Biliran somehow trumped the star power of staunch Yellow supporters Leah Navarro and Jim Paredes during the closing of President Benigno Simeon 'BS' Aquino III's sixth and last State of the Nation Address (SONA).
Ouch!
And after all that effort.
Asked by Tweetizen @ManuGaspar about how this presidential snub came down for them, here is what they had to say: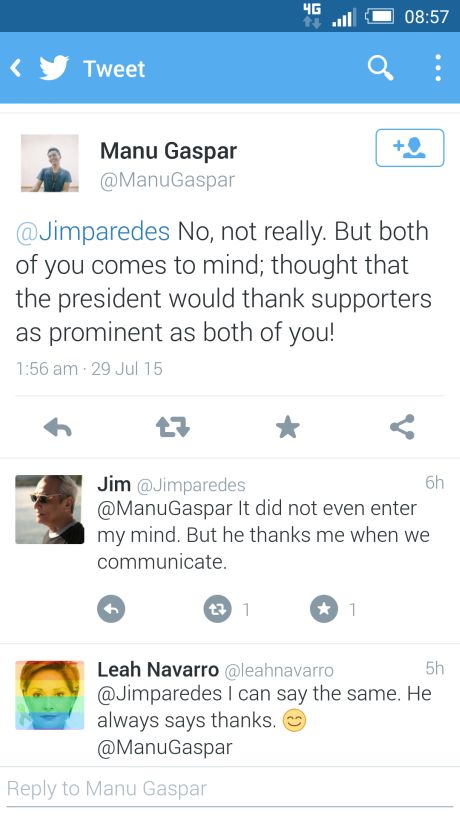 Follow the conversation further at the original tweet here!
benign0 is the Webmaster of GetRealPhilippines.com.