One of the worst and most annoying characteristics of the Filipino people is the melodramatic personality. Filipinos are so driven by drama, sometimes (if not many times) to a fault. It has hampered the rationality of Philippine society, which is evident in elections. BS Aquino III was catapulted to the presidency after the death of his mother, the late President Corazon Aquino. Coincidentally, Pres. Corazon Aquino was also sent to office in this manner, in her case being the death of her husband Senator Benigno "Ninoy" Aquino, Jr.
Beside the sympathy vote, there is also the tendency to exaggerate things. Just look at how the media portrays the martial law era in the Philippines. While I acknowledge that there were abuses committed by the Philippine government in the martial law era, I also believe that the media has exaggerated its portrayal of those years. Of course, history happened. President Ferdinand E. Marcos was eventually ousted in a civilian-military coup in 1986. Since then, the media has dramatically portrayed things the way the Yellows wanted them to, that Marcos was Satan in human form and that Cory Aquino was the angel that was going to save us from the fires of hell.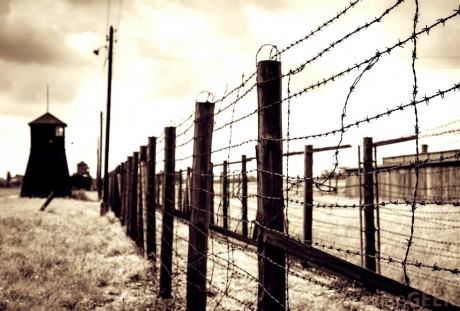 A previous article here explained why Filipinos are so afraid of a Rodrigo Duterte presidency. The article suggested how Filipinos are unaware of the "victims" of "human rights abuses." People are afraid that Duterte will bring back the "dark ages" of Marcos' "tyrannical" rule.
This is another reflection of how dramatic Filipinos tend to be. It's as if Duterte is the reincarnation of Marcos and that a Duterte victory would bring us into the fires of hell. But, why is the Marcos era something to overly dramatize about, to the point that Filipinos have begun fearing a Rodrigo Duterte presidency?
I find it confusing myself. Many Filipinos need to know a little more about world history. It takes the cases of other countries to see how we tend to exaggerate our "dictatorship" experience and fill it with drama.
Let's look at Adolf Hitler, the leader of Germany from the 1930s until 1945. Hitler ruled with an iron fist, and is recognized as the one responsible for the death of around 17 million people. This includes around 6 million Jews, many of which died in Hitler's concentration camps and gas chambers.
How about Josef Stalin? The leader of the now-defunct Soviet Union was probably a bigger lunatic than Hitler. Stalin's communist regime is said to be responsible for the deaths of millions of people. The kill count of the communist regime of Stalin ranges from 20 million to 60 million.
Okay, let's not look too far out West. Let's look at the recent history of our beloved Asian neighbor, China. Their dictatorship experience was probably a lot greater than Germany or the Soviet Union. Chairman Mao Zedong was the undisputed lord of China from 1949 up to his death in 1976. Under Mao Zedong, China suffered from a great famine, a product of Mao's "Great Leap Forward." The deaths under Mao Zedong are estimated to be around 70 million, but not lower than 40 million.
Now, these three dictators surely give something worth dramatizing. No era in Philippine history would be as compelling as the rule of these three foreign despots. The way Filipinos dramatically react to the Marcos regime or the prospect of a Rodrigo Duterte presidency is almost hilarious. Slogans of "Never Again" or "No to Martial Law" have come up to protest against Duterte's possible presidency (even though he hasn't even decided to run yet). Such reflects the overly-dramatized society that this country has.
The Philippines has never experienced a government as racist as Hitler's, as murderous as Stalin's, or as oppressive as Mao's. Yet, the way Filipinos act, it's as if our government is worse than Hitler's, Stalin's, and Mao's combined. Even if our government is indeed worse than Nazi Germany, the Stalin USSR, and Mao's China, the people themselves elected the corrupt and oppressive officials to office. Filipinos should learn that they only have themselves to blame for their wretched lives.