It seems that the Western World is going nuts with the success of the push to have gay marriage approved. It's all over Facebook, Twitter and just about every other social media outlet. As of late, the craze has reached the Philippines and everyone has gotten themselves into quite a bit of a bind with the Church, the common people, the media and, of course, the LGBT community all running in circles over the issue. However, with everything that has happened so far, just what will it mean for the country if gay marriage is ever approved.
I, for one, would prefer to allow people to love who they want to love but, given the way typical Pinoys tend to screw up everything, I think I'll to keep my reservations. I have always been tolerant of homosexuality, what with a number of my relatives being gay (pun intended) members of the LGBT community. However, when you take the behavior of the common Pinoy, the rabid nature of the local branches of religion and then add to that the conniving nature of the government and the inept legislative department, then all you really have is a good recipe for a disaster, a tragedy, a laughing stock or all three rolled into one.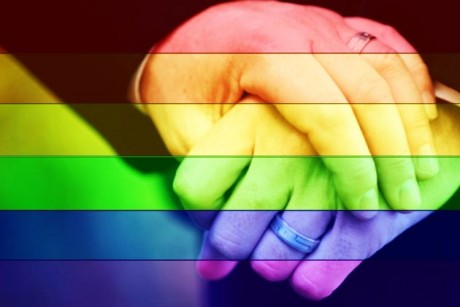 Of course, allow me to offer some points of interest on why I seem more than a little reluctant to follow the example of the West:
Pinoys Are Abusers Of Freedom
There, I said it. Typical Pinoys clamor about "freedom" even though they understand so little of what it actually means. Take for instance how people like to talk about the Philippines being "free" after the EDSA Revolution even though we have very little to show even after being "free" for more than a few decades now.
Like I said, I am very much supportive of gay rights but we have to remember that a lot of the gays around here are typical Pinoys as well. Instead of earning respect, they simply demand it from others, leading to many complications. I once remember an incident in high school when one of my teachers reprimanded a gay classmate of mine for crossdressing and my classmate quickly resorted to accusing my teacher of being a homophobic bigot even though it was clear that my classmate was violating school regulations by not being in proper uniform.
The Potential For Massive Backlash (pun not intended for the last word)
While there are a growing number of people who support the LGBT community and some religious leaders also encourage tolerance and acceptance of them. Unfortunately, this doesn't apply to everyone. There is still a sizeable number of people in the Philippines who have rather primitive views and a feudal mindset.
If we were to suddenly adapt gay marriage on a nation-wide scale, one can only wonder how the more primitive-minded population of the Philippines might react.
My Proposition On The Matter
Well, I don't want to sound like a bigot, so here's my suggestion:
Let's do something similar to the United States and just allow it in one city for the time being until people get used to it. When society becomes more tolerant, we can move on to other cities and go on to approve it throughout the country as time goes on.
Also, in the spirit of tolerance, let us not try to force religious ministers to perform or accept gay marriage if they don't want to. It would be more than a little hypocritical to force people to conform to something they don't agree with.
I HAVE RETURNED TO LAY WASTE TO OUR ENEMIES!