Okay ladies and gentlemen, here's a big question for the Filipino people. Do we need a savior? Do we need an honest-to-God miracle to save us from our predicament? With the up and coming elections of 2016, it becomes a question of the utmost urgency because we know that the Philippines isn't exactly in a safe position all things considered. For instance, there are those Malaysia-backed terrorists to the south and there's the fact that our Chinese neighbors are building an airstrip to our west. To top it all off, rainy season is making its presence known even during these hot summer months and, with its untimely arrival, will bring with it storms which I know that all of you hate for good reason.
So really, let's go back to the question. Do we need someone to save us from our troubles? Related to some of the articles I've written earlier, I ask this question knowing that a lot of people out there will answer yes. As written by one commenter, most Filipinos are almost always praying for a hero to come and save them from their respective predicaments without making an effort of their own.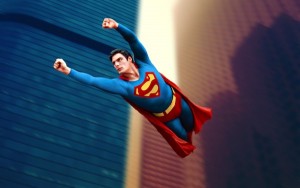 Look, let's put some evidence on the table of why this kind of thinking, this oversimplified "Cinderella aspiration", is probably one of the most destructive aspects of the Pinoy mindset. I'll lay it out that we aren't the only ones with this kind of thinking and, in history, some of the biggest examples of similar thinking were the Germans and the Russians. For those not in the know when it comes to world history, well, allow me to tell you what happened to these two countries.
After the events of World War One, Germany was devastated. As in utterly defeated and destitute. The German mark, their unit of currency at the time, was at an all-time low and the German people could barely get by. Then, along comes a man named Adolf Hitler. With an iron fist, he united the German people and made them into a powerful war machine. Because the German people were so beholden by their new leader, they chose to overlook his less savory aspects such as his rabid hatred for "Non-Aryan" people like Jews, Roma and Slavs as well as his socio-political enemies like the Communists and the homosexuals.
As for Russia, the decadence of Imperial Russia disillusioned the Russian people to the point that they rose up against the Russian imperial family and killed them all in an uprising that came to be remembered as "Red October". In the end, Russia became the totalitarian state of the U.S.S.R. which is well remembered for being one of the most terrible regimes of the 20th century and, along with the United States and their allies, endangered the world with nuclear weapons. Even today, Russians could tell you about the stringent laws of the Soviet Union and that, during their "Red Revolution", millions of Russian civilians were killed either because they sided with the Tsar and his family or were unsure of just where to stand in the matter.
Unfortunately, I would like to note that our media doesn't exactly say much about world history, if it mentions it at all even. In fact, like most things, the media just oversimplifies a lot of facts. The Axis was bad and the Allies were good. The Soviets were bad and NATO was good. That pretty much sums up what the media has to say about World War Two and the Cold War. Few even bother to explain just what was it that made the Axis and the Soviets the bad guys in history. Again, it's turned into a textbook fairy tale (giving credit to the Cinderella Story mindset) wherein either side is either black or white. It is never mentioned that it was essentially the Nazis' beholden attitude towards their Fuhrer that led to them to become evil or that it was the Russians' delusion that their "Red Revolution" would solve everything that allowed them to devolve into becoming the Soviet Union.
One of the reasons for this oversimplification or omission of facts is probably because of the Roman Catholic Church here in the Philippines where I see time and time again church officials trying to cover their butts. Take note please that I am still a practicing Catholic but I cannot help but notice that the local churches (as well as many religious folk in the schools I've been through) tend to gloss over the Crusades and the Inquisition. They are all too eager to sell us the message of hope and salvation but all too often fail to mention that reaching what they promise is far from easy and that even Jesus himself mentions that the road to our redemption is one that is rarely traveled and is fraught with both danger and temptation.
Now, if one were to ask me, I suppose the Philippines could use someone who could save it. However, it will not be in the same vein as many here will probably expect. If anything, I don't believe that the Philippines needs a savior that will solve everything for the people because, due to our culture, we may soon find ourselves pinning everything on that one person.
If we are going to have a savior of sorts, then I think it should be a Biblical character like Elijah. Someone who will cast down our "idols" just as the prophet did in Israel where people worshiped the false god "Baal" who is now associated with demons. It was essentially Elijah who returned many Israelites of his time to God and the values that He tried to espouse on his people.
Alternatively, we could also use someone like Jonah. You know, the guy that got swallowed by a fish. Of course, again, his story is somewhat simplified with some people actually seeing Jonah as a jinx of sorts (common among nautical folk I suppose) when that's actually far from the truth. Anyway, what is often missed out is that Jonah was swallowed by a fish because he refused to go to Nineveh where God told him to go and tell the people of their dickery and stupidity. Anyway, I suppose I can tell you the rest of his story in another article.
I HAVE RETURNED TO LAY WASTE TO OUR ENEMIES!