Everyone these days is blabbing about "positive thinking" as if it's a new religion of some kind. Well, I guess for some it already is a religion and one that they believe can have beneficial impacts on their lives. I even had a friend who recommended the book "The Secret" by Rhonda Byrne, saying that it could change my life for the better.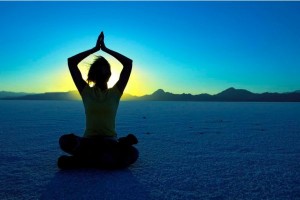 Now look, I think positive thinking is good and all but without positive action, positive thinking will just be that: thinking. Thinking that you and everyone around you will become happy and get along together and that natural disasters won't come to the Philippines anymore isn't going to do squat unless you do something about it. In the end, all the so-called positive thinking people talk about will just be a fantasy if no one is willing to act on the perceived "positivity".
Now another issue I'd like to discuss is how, over the years, GRP has been attacked by commenters claiming that GRP is "negative" and that it just causes needless stress in people. Well, I've got news for these people:
When in a dangerous forest, closing your eyes and covering your ears won't make the bears, wolves and snakes that live in it go away. In fact, doing just that will make you easy prey for the said animals.
So what do the topics I mentioned have in common?
They all have to do with just how Filipinos think of "positive thinking" and how it's supposed to work. The fact that so many people in the country think that just thinking happy thoughts (and doing nothing in the meantime) will make a happy community is a dangerous lie that a lot of Filipinos have put into practice since time immemorial. One can note the many pictures of smiling Yolanda victims being put out today. Are they smiling because they haven't lost their sense of hope or are they smiling because they have resigned themselves to their fate?
Another point I would like to cite is the way we always make a motto of "walang basagan ng trip" (don't ruin my enjoyment) as well as more foreign ideas like "they hate us 'cause they ain't us" and "haters gonna hate". GRP as well as a lot of other national critics attract a lot of flak for voicing out their opinions in this day and age. These so-called "positive thinkers" seem to think that criticizing the country's ills is bad because it creates "negativity". Apparently, the only solution they can offer regarding the country's problems is deluding oneself into thinking that we all live in a happy and productive country. They somehow think that by pretending or fantasizing that we live in a Utopian Society complete with a royal family (perhaps with Noynoy Aquino as our king and maybe Dingdong and Marian as our Prince and Princess) will somehow make our country just that.
It's sad to note that the way that most Filipinos cope with the difficulties of their lives is by living in a fairy tale. What's worse is that they attack anyone who tries to wake them back to reality. Its similar to the way an alcoholic or junkie will refuse to even acknowledge what they are and even attack people when their bad habits are pointed out to them.
It's quite clear that most Pinoys have a very strange way of defining "positive thinking". If you ask anyone else, positive thinking is about hoping for the best and preparing for the worst. Its about making the necessary precautions about the negative aspects of life while doing your best for yourself and for others.
Remember always, pretending the bad things in life don't exist isn't going to make them go away. Our government will always be corrupt, criminals will always infest our streets and our people will continue to sink deeper into poverty unless we actually do something. You solve problems by confronting them not by ignoring them.
Positivity is about facing the negativity of life and making something positive out of it. Denying and ignoring the negatives has never solved anything. All the positive thinking in the world will amount to nothing if positive actions are not taken.
"La plus belle des ruses du diable est de vous persuader qu'il n'existe pas."
("The devil's finest trick is to persuade you that he does not exist.")"
― Charles Baudelaire, Paris Spleen
I HAVE RETURNED TO LAY WASTE TO OUR ENEMIES!