One thing I learned in language education is that, given time, geography and human development, a language would eventually change to suit the needs of communication. That is why I have ultimately very little problems with Tagalog speakers embellishing English into the former, creating a (current) form of portmanteau popularly known as "Taglish."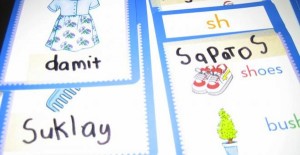 The premise that Filipino should be a national language is implicitly more of a political construct and less of an organic construct, as explained here. In fact, linguists would even go further to say that "Filipino" is a legitimate language because it's imposed by the Constitution. As anyone in the Philippines would most likely already be aware of, Filipino is basically what people know as Tagalog. The 1987 Constitution further states that "regional languages" such as Iloko and Bisaya are "auxiliary" implying that they carry less weight than "Filipino" because they're spoken in certain regions.
(For purposes of this essay, I'll consider Tagalog as a "regional language," despite its widespread use in and around Luzon.)
A former university dean would perhaps contradict what I just said, but the fact of the matter is that the development of the "Filipino language" is motivated by the Constitution itself, and that "Filipino" is basically Tagalog with a smattering of words from other languages. To be fair, however, the Constitution leaves the development of "Filipino" open, given a committee that would shepherd its improvement.
I'll keep my mind open: can a "Filipino language" eventually come into fruition, given that the Constitution says that it already exists? Perhaps, but only if the Constitution itself would be more specific about what the "Filipino language" is. If the academics themselves think that "Filipino" and "Tagalog" are two different animals, what exactly do we as Filipinos have to adhere to? As an example, I consider myself as fluent in three languages (English, Tagalog and Iloko). However, based on what the 1987 Constitution implies, I might actually be fluent in just two (English and "Filipino," since Tagalog and Iloko could probably be Constitutionally incorporated as one language), or maybe even four (English, Filipino, Tagalog, Iloko). So what is it, really? (Or in Tagalog, ano ba talaga?)
The widespread use of English also sets to make this situation a little bit more complex; the Constitution acknowledges it as an official language along with "Filipino." Here I now delve more into culture than legal ramifications: now I understand if a lot of Filipinos today do not have a good grasp of English; that's fine with me, they can always use whatever language they're comfortable with, provided I can understand that language as well. What saddens me more is that based on scientific studies a lot of young people today don't even have adequate proficiency in their OWN regional language as well as English. When a society has a less-than-thorough grasp of two languages which they still use anyway, the development of what's called a "creole" happens: it becomes a whole new language that is in many ways different from its "parent" languages. Chavacano is a perfect example of a Philippine creole, which mixes Spanish and other local languages. I personally fear the day when Taglish becomes the supposed "Filipino language" inscribed in the Constitution, because it implies that only the most rudimentary forms of English and Tagalog have survived, the rest having to disappear or become forgotten. The constant bombardment of Taglish use in the media today serves only to strengthen my fears, and without a proper educational system to teach both English and the regional languages I further fear that the essence of both these language groups would be lost. Are we to eventually inherit a Constitutionally-imposed national language predominantly made up of a deficiency-based code-switched lexicon?
To enrich "Filipino" as a language, I would like to suggest that we as Filipinos learn as much as possible about the languages we use: the intricacies, the nuances and the applications, not just the day-to-day practicalities. I believe that Tagalog is a beautiful language, but its full beauty is hidden underneath the barrage of "Taglish" that comes to us everyday. The local languages can culturally connect us to each other, while English can connect us to the rest of the world.