I read recently that Ashley Madison is in town! Ashley Madison is a dating site for people interested in finding a partner for an extramarital affair. It is a popular dating website based in Canada and has been around for some years now. Well, like most internet businesses, it needs to expand. What better place to expand but in Roman Catholic Philippines, the region's Adultery Central!
Seems the government is not too happy about these developments though. Justice Secretary Leila De Lima wants the site banned because, get this, adultery is a crime in the Philippines…
De Lima stressed that "adultery" also remains against the law in the Philippines, even though it has largely been un-enforced and is a country where many powerful men flaunt their mistresses.

Adultery and "concubinage," are punishable by at least six months in jail under Philippine law.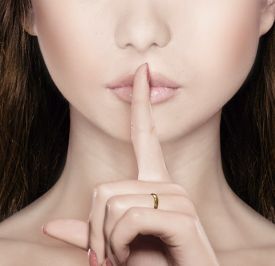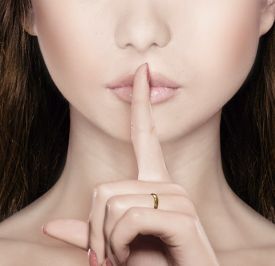 De Lima even issued a veiled threat to internet service providers (ISPs) saying that these businesses should "do their part to ensure that illegal content and websites that are used to drive illicit conduct are not used." It's like implying that they could, under Philippine law, be charged as accessories to such "crimes".
Lol! By that argument, the government should also ban all these "motels" that proliferate all over Metro Manila! For that matter, that's another "crime" they could also add to the charges against former Senate President Juan Ponce Enrile who is allegedly in a relationship with his purported mistress and "personal assistant" Gigi Reyes (who also happens to be accused of being an accessory to pork barrel thievery). Then there are also all the cops who come a very close second to Filipino politicians' reputation as ladies' men. Social media vigilantes will have a field day with their cameras! Pretty soon, everyone will be in jail!
Indeed, this is quite the Pandora's Box. These people should think twice about opening these kinds of topics as it exposes the profound hypocrisy of Philippine society. If we start invoking this so-called "adultery" and "concubinage" laws for dumb arguments like these, then we may as well organize a morality police that specializes in el flargante delicto arrests.
They should just allow Ashley Madison to do its business in the Philippines. At least spouses need not keep checking their hubbies' or wifeys' phones anymore. They just need to logon to AshleyMadison.com and check out their partners' most recent activities. Freedom of Information, right? I can imagine even now that this site will have some issues enforcing its privacy policies. Since all that monkey business it encourages its users to engage in is "illegal" in the Philippines, law enforcement agencies here will always have a good legal reason to demand access to all the data Ashely Madison collect from their users. Yikes! Something to think about there guys and gals.
Frustrated artist doing geek for a living.