Filipinos are getting impatient. It's been many days now since Vice President Jejomar Binay challenged his nemesis 'senator' Antonio Trillanes IV to a "debate". And as the days wear on, the chances that this will actually happen get slimmer as both camps realise that this is likely going to turn out to be a battle of the witless. What are they going to debate? Inquirer columnist Randy David in so many words answered that question today: Nobody knows. But I've got a different answer:
It does not matter.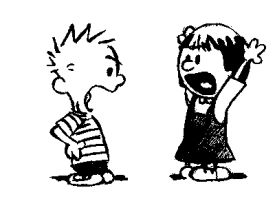 This is basically just a political sabong — a cockfight. The sabong is a strong part of the Filipino's tradition of bloodlust — a distasteful cultural trait of the Filipino that lawyer Harry Roque, in fact, recently tapped to buttress his case against United States Marine Pfc Joseph Scott Pemberton yesterday when he released graphic photos of a dead Jeffrey Laude, Pemberton's alleged victim.
The truth does not really matter to Filipinos. The fact that corruption issues of astounding scale and impunity involving top-level government officials can languish for decades across countless teleseryes of pointless Senate "inquiries" is a testament to that fact. Look no further than the 1983 murder of supposed "national hero" Benigno 'Ninoy' Aquino Jr. His son is currently the most powerful man in the Philippines. Yet his death remains unsolved.
If the most powerful man in the land cannot push along the solving of the murder of his own father, how much of a chance does the resolution of other crimes in the Philippines get? Interestingly enough, Roque was also the attack lawyer defending the victims of that other (but largely forgotten) big-time murder case, the Maguindanao Massacre where 58 people where killed allegedly by Datu Unsay mayor Andal Ampatuan, Jr. Indeed, Roque is racking up quite the no-results track record for himself. Perhaps the Laudes should start to re-evaluate their legal strategy.
If the truth behind senseless murders is not something that routinely arouses a sustained hunger for closure in Filipinos, what more the truth behind the corruption allegations being levied by Trillanes against Binay?
It is likely that Binay will go on to become president in 2016. Indeed, since when have allegations of corruption blunted a Filipinos poltician's chances of winning an election to begin with? Filipino crooks winning elections and re-elections is a strong Filipino tradition. And given that Philippine presidential elections are often a festive circus involving four to five candidates, Binay only needs at least 25 percent of the vote to win. That means at his current "popularity rating" of 70 percent, his detractors need to come up with bigger gobs of mud to sling at him over the next 18 months to peter down that number to a level that gives a warmer fuzzier feeling around the winnability metrics of his challengers.
Note how the "truth" hardly figures at all in this politicial strategy engineering. One word:
Kamote.
Filipinos are world-renowned for their kamote thinking when voting for politicians. A debate between Binay and Trillanes will be great mind candy for a nation of kamote minds and a bonanza to the hipster media outlets that will be broadcasting it. But in terms of revealing the truth? We need not hold our breaths. Filipinos don't go to cockfights to exercise their intellectual faculties. The whole point is to have fun in the spirit of that famous tourism slogan.
Truth and justice? Leave that to the Americans and their ways.
benign0 is the Webmaster of GetRealPhilippines.com.