A photo of a waiting lounge littered with rubbish in Manila's Ninoy Aquino International Airport (NAIA) has caught the attention of many people and is making the rounds on social media.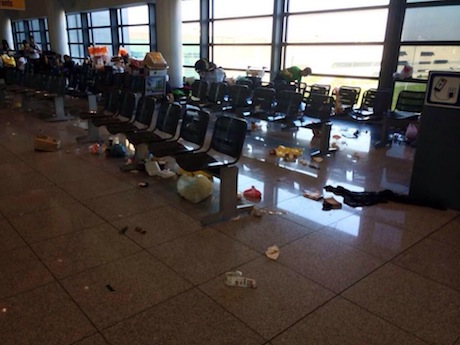 The photo was originally posted by former Philippine Bureau of Customs Commissioner Ruffy Biazon on Twitter with the caption:
NAIA 3…trash left behind by passengers..if only they had done their patriotic duty to throw their trash in the bin.
The NAIA has for many years been consistently featured in lists of top worst airports in the world owing to the decrepit state of its physical structures and shoddy service within these that have made it world-renowned.
But this photo is evidence that airport officials alone cannot be blamed for its squalor — or for that matter the squalor of any public facility in the Philippines. What can be noted here is that the actual facility itself seems to be new and well-maintained. The floor is polished and the seats seem to be in good order. The problem here seems to be in the people who use the facility.
Indeed, ultimately what the Philippines is today reflects the character of the people who constitute the country.
benign0 is the Webmaster of GetRealPhilippines.com.