Given P-Noy's "parking on a no-parking zone" analogy, I would rather he didn't save the person in peril because it's going to cost me (the taxpayer) 10 times more that it should to save that life.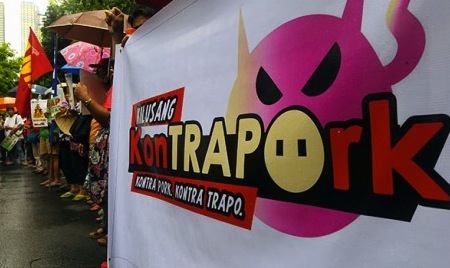 With the dismal track record of government in every respect of governance (most especially in the implementation—and highway robbery—of publicly-funded projects), I and most Filipinos, would still insist that the "savings" are first returned to the coffers and thereafter subjected to the regular budgetary approval process with the Legislature. I think it's called "check and balance." Yes, Mr. President, even if it means government services are delayed.
Personally, I may trust you and Butch Abad with the expeditious reallocation of "savings" for a particular budgetary year (i.e., DAP). However, at the rate Filipinos are voting plunderers (convicted and non-convicted ones) into office, including the most likely winner of the next presidency, I'm sticking with the decision of the Supreme Court. It's the little institutional protection Juan the taxpayer has to an abusive president and/or executive branch of government. Please listen carefully. "No to DAP!"
Instead of forcing the issue with the Supreme Court (hubris is the linchpin of the greatest tragedies after all), I suggest your executive team and the Legislature infuse some serious discipline and rigorous planning into your next and final annual budgetary and appropriation process (the remaining two years of your term), knowing there will be no second chance within the budgetary year (as in the DAP) to reshuffle the resources or "savings" (with much less scrutiny I should add) to favor the current administration's political agenda. Just solid management and planning that one would expect from a first-class private enterprise.
Surely, the likes of Cesar Purisima and Butch Abad (who taught at the Ateneo Business School) in your cabinet would know exactly what I'm talking about. No shortcuts please. "No to DAP!"