Joseph Luis 'Jolo' Estrada, son of beleaguered Senator Jinggoy Estrada may have set his Instagram account joloestrada17 to private (or deleted all his photos), but not, it seems, before someone captured screenshots of his erstwhile public photos and posted them on the site BV-Patrol.com.
Indeed, as the would-be 'patroller' quipped, "Jeane Napoles is so yesterday!" The captured photos (if they are, in fact, genuine) provide a peek into a chi-chi lifestyle that would make Jeane's LA-LA lifestyle seem rather wretched in comparison.
Feast your eyes dahlings…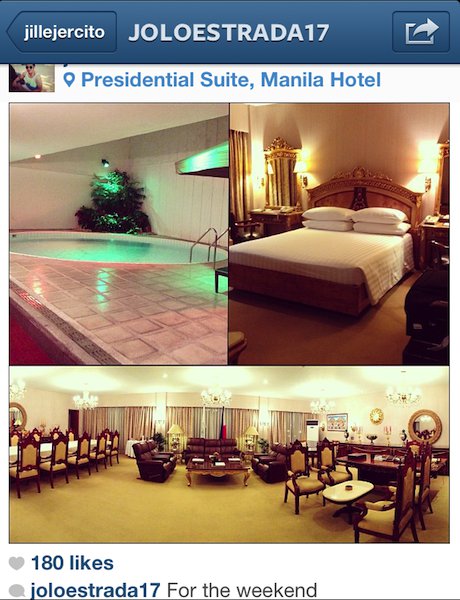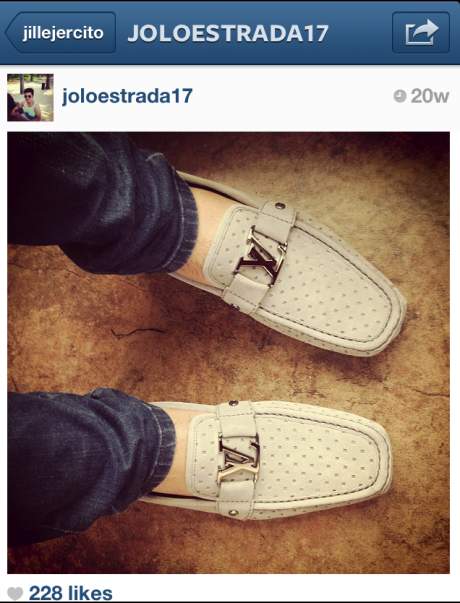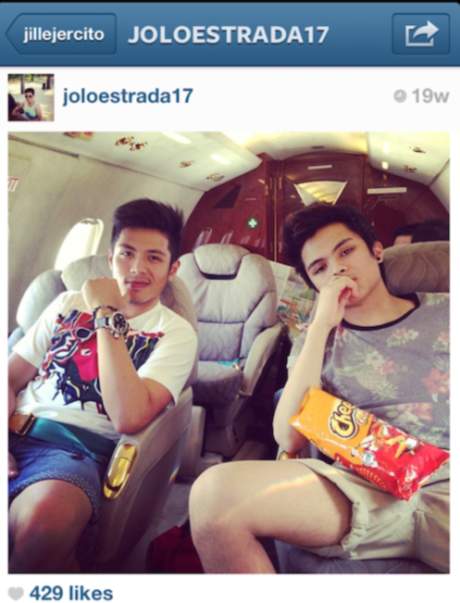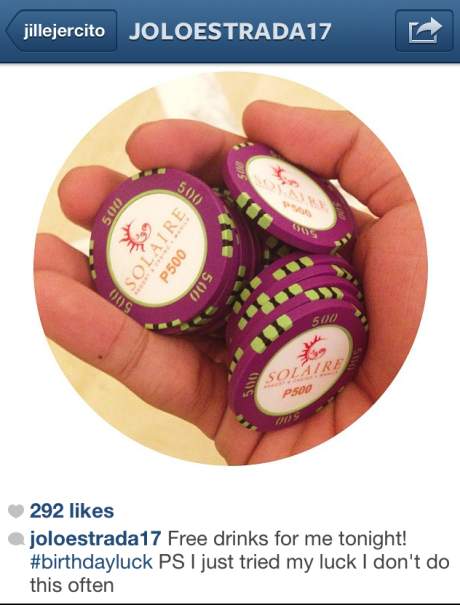 Ouch! Kids nowadays. Time was when all they did was put the occasional dent on daddy's car. Now they make big gaping holes in daddy's legal defence and public relations machine. The power of social media, indeed.
benign0 is the Webmaster of GetRealPhilippines.com.