A lot has already been said recently about Filipino food and how the world reacts to it, so I won't be covering much of that issue here. What matters I suppose is that, in spite of what foreigners think of our local delicacies, we have an opportunity to show the world that our food has the potential to become the best of what it can be, if we only knew how to exploit such a potential.
As a matter of fact, within the coming year (2015), a huge opportunity to showcase what Filipino food can be has been slowly building itself up, away from the glamour-ridden immediacy of the Philippine worldview. However, with what I've been seeing so far, even that opportunity is slipping away.
The Universal Exposition, more popularly known as Expo, is set to be held in the city of Milan in Italy this 2015, from 1 May to 31 October. The six-month Exposition's theme is "Feeding the Planet, Energy for Life." Timely, given the state of our 7-billion strong human population. As of this writing, 147 nations have pledged to join and present to the world their own ways on how to feed the planet. For some reason, despite its vast natural resources, the Philippines is not one of these 147 nations.
Detractors would claim that the country still has more than a year at this point to sign up and represent. Given how the Expo is on par with the Olympic Games in presenting a nation on a global level, having the Philippines sign up late (or even not at all) would personally be a huge embarrassment. Many of the 147 nations that have so far committed to participate in Expo 2015 signed up as early as 2011. If indeed Filipino food is palatable and unique as many claim, wouldn't it be reasonable to sign on at the earliest possible time for a global stage that specifically showcases food?
The Philippines' participation in previous Expos could be said to be sort of okay at best; the Philippine pavilion in the previous Expo in Shanghai (2010) resembled a silver bayong, or handmade bag, which I thought didn't quite exude the overall theme of being in a "Better City, Better Life." Compared to those of other national pavilions, the Philippine pavilion was easily overlooked. Back in 1970, however, the Philippine pavilion in Osaka's Expo was one of the most spectacular based on its sweeping architecture and imposing sail-like shape: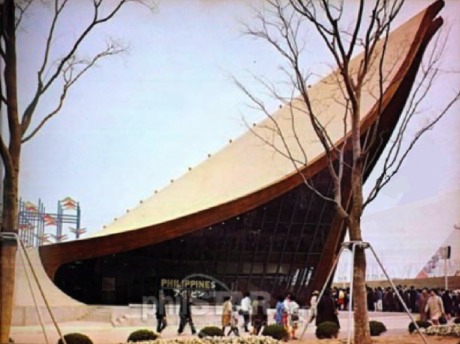 Since then the country's pavilions (along with our participation) have become less imposing. Those of other countries with less economic clout on the other hand have become more impressive and memorable, leaving a visual imprint on visitors the best of what a culture can show. The Philippines couldn't apparently even host a minor Expo; citing economic constraints, Manila withdrew its right to host after it won the bidding to host the 2002 Expo.
Digression aside, is the Philippines capable of presenting the best of its delicacies to the world in an appropriate time and place? Expo 2015 in Milan is waiting; and yet here we are, a supposed East Asian powerhouse of biodiversity, unable to get over the butthurt of foreigners reacting to our food. There has never been a better time and venue to prove that Filipinos are capable of improving the quality of its food, if only we were to at least sign up. Now.
By the way, both Vietnam and Thailand, supposedly economic equals to the Philippines, are now busy constructing their Expo pavilions.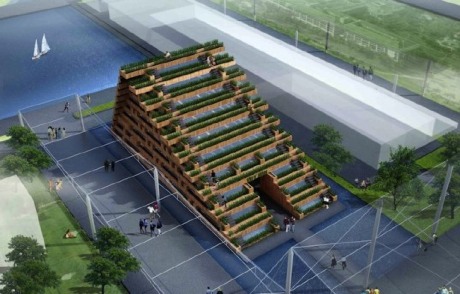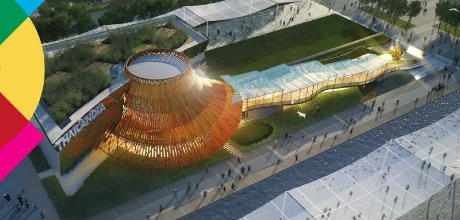 Malaysia already has a full documentation of how their pavilion would present food sustainability, and even Cambodia already had a similar concept ready as early as 2012. Our ASEAN neighbors are more than willing to showcase in Expo 2015 how they could sustain our planet's food supply, despite their own unique culinary preferences. So, Philippines, is your food worthy of international admiration? Prove it by joining Expo 2015. No excuses.
(Expo 1970 Philippine Pavilion photo courtesy of designKULTUR. Expo 2015 Vietnam Pavilion photo courtesy of Inhabitat. Expo Milano 2015 on Facebook hosts the photo of Expo 2015 Thailand Pavilion.)